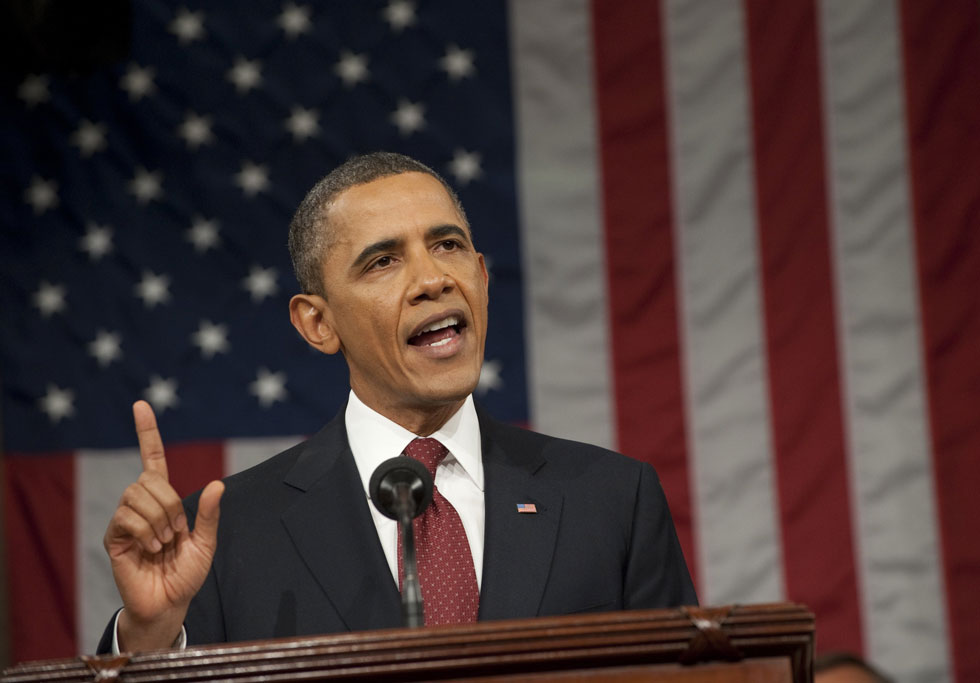 Following President Barack Obama's recent State of the Union address, we thought it a fitting occasion to invite a dialogue from two leading scholars of civic rhetoric and the democratic tradition. Today, Sandra M. Gustafson, author of Imagining Deliberative Democracy in the Early American Republic, examines the metaphor of war in Congressional politics and evaluates President Obama's use of military imagery, in light of his initial post-partisan appeal. Tomorrow, she'll be joined by James Kloppenberg, author of Reading Obama: Dreams, Hope, and the American Political Tradition, who accounts for our own projections onto the President and explores Obama's use of moderate policies and progressive language. We're delighted to host both of them on the blog, and hope you're as intrigued by their analyses as we are.
**
"Fighting for Cooperation" by Sandra M. Gustafson
President Barack Obama opened his fourth State of the Union address with a paean to the American armed forces. In a tribute designed to showcase important achievements of his first term, he celebrated the end of the Iraq War, which Secretary of Defense Leon Panetta declared over on December 15, 2011; the assassination of Osama bin Laden earlier that year; and the diminished power of the . . .