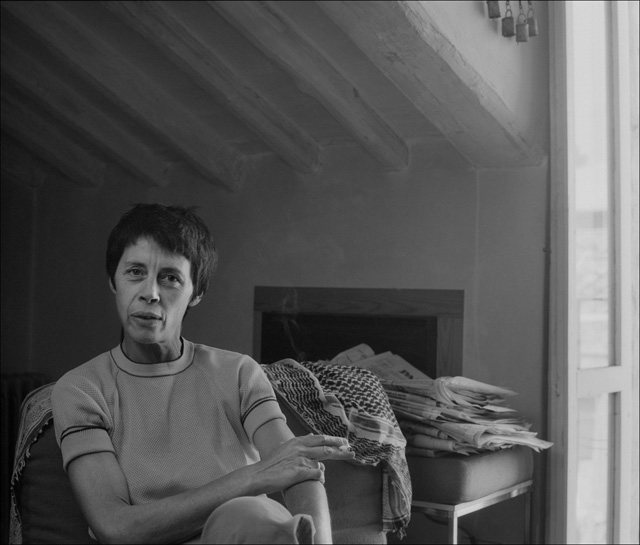 (Image copyright: Dino Ignani)
From Locomotrix: Selected Poetry and Prose of Amelia Rosselli, A Bilingual Edition
Edited and Translated by Jennifer Scappettone
_________________________________________________________________________________________
Da Palermo '63 (1963)
Poesia dedicata a Spatola
Il mare ha delle punte bianche ch'io non conosco e il tempo, che bravo
si dimena bravo nelle mie braccia, corrompo docilmente—
e sottile si lamenta per i dolori al ginocchio a me toccàti.
Senza livore io ti ricordo un immenso giorno di gioia
ma tu dimentichi la vera sapienza. Se la notte è una
veraconda scematura io rivorrei giocare con le belle
dolci signore che t'insegnavano che il dare o il vero, non
è vero.
Sentendo morire la dolce tirannia io ti richiamo
sirena volenterosa—ma il viso disfatto di un chiaro prevedere
altre colpe e docili obbedienze mi promuove cretine
speranze.
Gravi disgrazie sollecitano.
Il vero è una morte intera.
                   ***
From Palermo '63 (1963)
Poem dedicated to Spatola
The sea has white points that I don't know and tempo, so good
it wags good in my embrace, I . . .