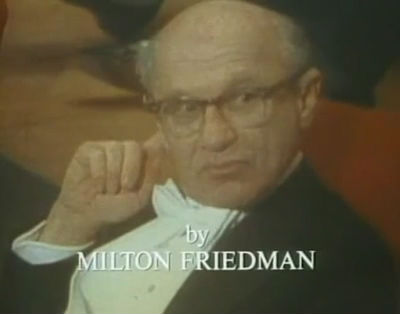 From the Chicago Tribune:
On the 100th anniversary of his birth Tuesday, one may wonder what the Nobel laureate would say about the more controversial policies now unfolding across America. What would Friedman have thought about the recent advances in school choice, an idea he developed in 1955? How would he react to the government's decision to tax Americans who do not purchase health insurance? Would Friedman take a position regarding the financial impact of soaring public union pensions on state economies? As an expert on monetary policy, certainly Friedman would have an opinion regarding the federal government's bailout of the financial industry and its impact on our personal freedom.
From Forbes:
I think the most important measure of a thinker's influence are his once-controversial ideas that are now considered so obvious that no one seriously disputes them. I've recently been reading a collection of Friedman's Newsweek columns from the late 1960s and early 1970s, a time when he was at the peak of his fame and influence. Among the proposals he wrote about most frequently were: severing the link to gold and letting the . . .