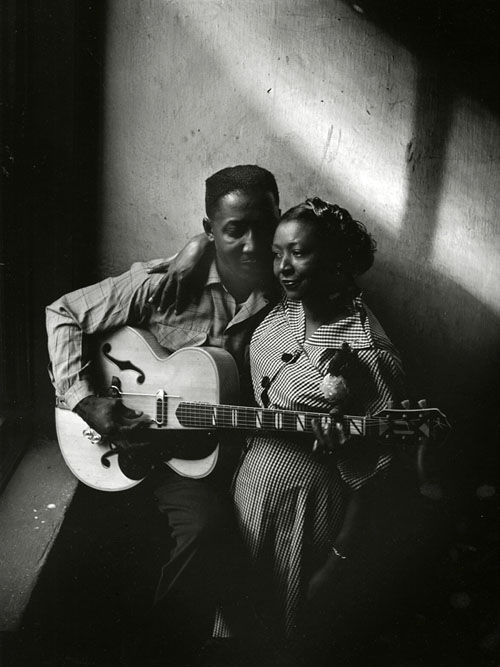 Muddy Waters and his wife Geneva in Chicago, 1951. Image copyright and courtesy of: Art Shay.
Thanks to Paul Berlanga of the Steven Daiter Gallery.
***
From our editorial director Alan Thomas:
The 100th birthday of the great bluesman Muddy Waters arrives next April, but a recent encounter with an extraordinary (and previously unpublished) photograph of Waters prompts us to start the celebration early. It was made in Chicago in 1951 by photographer Art Shay, who himself celebrated a birthday this past spring—his 90th. Shay is a favorite of ours; his prodigious body of work includes the most memorable images we have of Nelson Algren's Chicago. He shared his recollections of this photograph for us:
"The editor of the New Yorker ended his review of the new Keith Richards book Life with a plangent line from Richards asserting he could never be as good as Muddy Waters or as black. I met the generally acknowledged Father of Rock and his wife Geneva in 1951. Time magazine had sent me to the south side club in which he was performing. I arrived early as usual and there he . . .