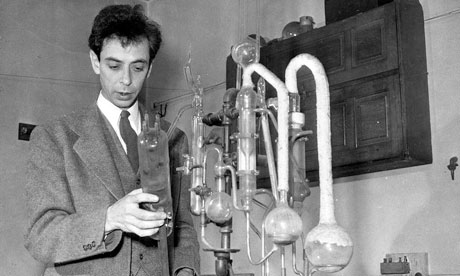 From Something Incredibly Wonderful Happens: Frank Oppenheimer and His Astonishing Exploratorium
by K. C. Cole
CODA: LIVING A FRUITFUL LIFE
Speech to the 1960 graduating class of Pagosa Springs High School
by Frank Oppenheimer
I am grateful for the life I have lived. It has certainly not been as full as the lives of some people, and yet it has probably been richer in experience and in a sense of accomplishment than the lives of many.
I think that part of the sense of having lived a full and a rich life comes from an inability to continually take things seriously—but not too personally. Of a willingness, even a determination, to become deeply involved in what you are doing, but not obsessed by it.
What have you taken seriously? What has involved a lot of your attention, your time and worry: I can mention a tremendous variety of things: your school work, ball games, county fairs, science fairs, plays, concerts, talent shows, to name some of the obvious ones. But also some . . .