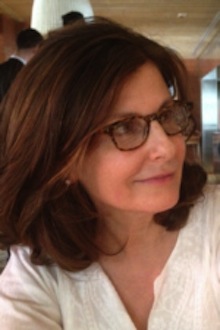 Below follows, in full, an interview with Alice Kaplan on the career of recent Nobel Laureate Patrick Modiano. The interview was originally published online via the French-language journal Libération, shortly after the Nobel announcement.
***
The American academic Alice Kaplan, author of the outstanding The Collaborator: The Trial and Execution of Robert Brasillach, and more recently, Dreaming in French, teaches Modiano at Yale University, where she chairs the Department of French. She evokes for us the particular aura of the French Nobel Laureate in the United States.
Is Patrick Modiano well known in American universities?
There have been sixteen PhD dissertations on Modiano in American universities since 1987, a significant number, given that he is a both foreigner and a contemporary novelist. Yale University Press has just published a trilogy of novels originally published by the Editions du Seuil under the title Suspended Sentences. Modiano's attraction comes from his style, which is laconic and beautiful but also quite accessible, in English as well as in French. Then there is the particular genre he invented, inspired by detective fiction, familiar to American readers. The obstacle is obviously the number of references to specific places in Paris that are . . .