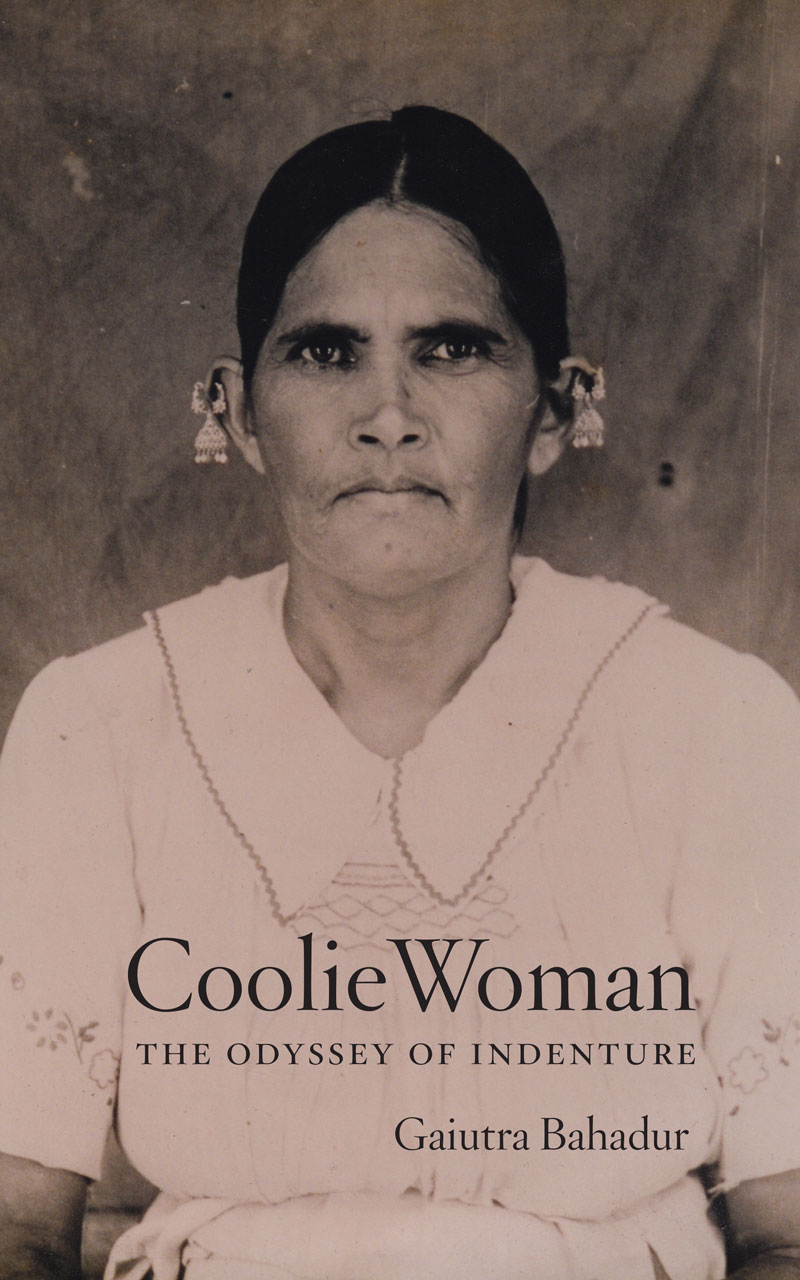 Gaiutra Bahadur's Coolie Woman addresses the repressed history and forgotten odysseys of this marginalized group of colonial women—runaways, widows, and others who, as indentured servants, replaced newly emancipated slaves (slavery was abolished by the British Empire in 1833) on sugar plantations around the globe. Recent profiles of Bahadur discussing the book's subject matter have appeared at the Guardian and The Writer's "How I Write" series. For Bahadur, the story is personal; through mining the archives of these women's stories, well as digging up her own roots, she encounters her great-grandmother's own traumatic "middle passage" from India to Guyana in 1903.
"I found out that her story was extraordinary but it wasn't exceptional in that most of the women who went to West Indies as indentured laborers were like her, they were by themselves" says Bahadur. "What motivated me to write this story was to sort of rescue them from anonymity if I could. To give them names."
For many of these women, as Bahadur conveys in her recent appearance on NPR's Tell Me More, their journeys were only the start of life marked by widespread and blatant oppression: upon arrival, they were met with hard labor, sexual exploitation, violence, . . .