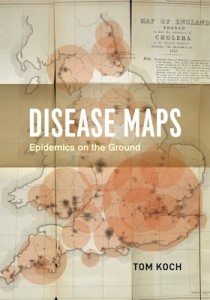 "Ebola and the 'new' epidemic" by Tom Koch
Mindless but intelligent, viruses and bacteria want what we all want: to survive, evolve, and then, to procreate. That's been their program since before there were humans. From the first influenza outbreak around 2500 BC to the current Ebola epidemic, we have created the conditions for microbial evolution, hosted their survival, and tried to live with the results.
These are early days for the Ebola epidemic, which was for some years constrained to a few isolated African sites, but has now advanced from its natal place to several countries, with outbreaks elsewhere. Since the first days of influenza, this has always been the viral way. Born in a specific locale, the virus hitches itself to a traveler who brings it to a new and fertile field of humans. The "epidemic curve," as it is called, starts slowly but then, as the virus spreads and travels, spreads and travels, the numbers mount.
Hippocrates provided a fine description of an influenza pandemic in 500 BC, one that reached Greece from Asia. The Black Death that hastened the end of the Middle . . .