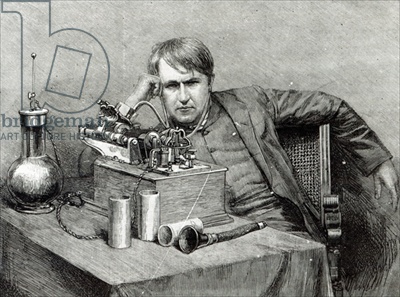 The phonograph predates the podcast by about 125 years, but theoretically any device used to reproduce sound could carry the moniker. So we say: ready your zonographs and talking machines—as part of our ongoing podcast series, hosted by Chris Gondek of Heron & Crane, we're delivering a fresh batch from some of our Fall 2012 and Spring 2013 favorites. More information and links for listening below.
***
Stephen T. Asma's Against Fairness vindicates our unspoken and undeniable instinct to favor—and makes the case for favoring favoritism, so to speak. In this podcast interview, Asma considers where preferential bias fits in our utilitarian construction of fairness—and what this might have to say about our larger ethical worldview. The job of the philosopher, the evolutionary advantages of favoritism, Confucian thought, quotable Gandhi, the multinational politics of maternity leave, and the ideology of equality all make an appearance in a larger discussion about what might lead us to happier, more productive lives.
Listen to the podcast here.
***
First Son: The Biography of Richard M. Daley has already been heralded by Publishers Weekly as "compelling," "dynamic," "highly focused" and "meticulous." In his . . .