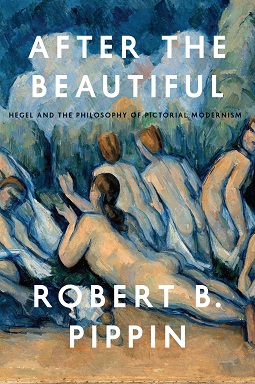 Excerpt from After the Beautiful: Hegel and the Philosophy of Pictorial Modernism by Robert B. Pippin
There are many reasons to be skeptical that anything of value can result from trying to project Hegel into the future like this. After all, anyone who has heard anything about Hegel has probably heard that he said two things: that philosophy was its own time understood in thought, and some summary of the following remarks.
In all these respects art, considered in its highest vocation, is and remains for us a thing of the past. Thereby it has lost for us genuine truth and life, and has rather been transferred into our ideas instead of maintaining its earlier necessity in reality and occupying its higher place. What is now aroused in us by works of art is not just immediate enjoyment but our judgment also, since we subject to our intellectual consideration (i) the content of art, and (ii) the work of art's means of presentation, and the appropriateness or inappropriateness of both to one another. The philosophy of art is therefore a greater need in our day than it . . .