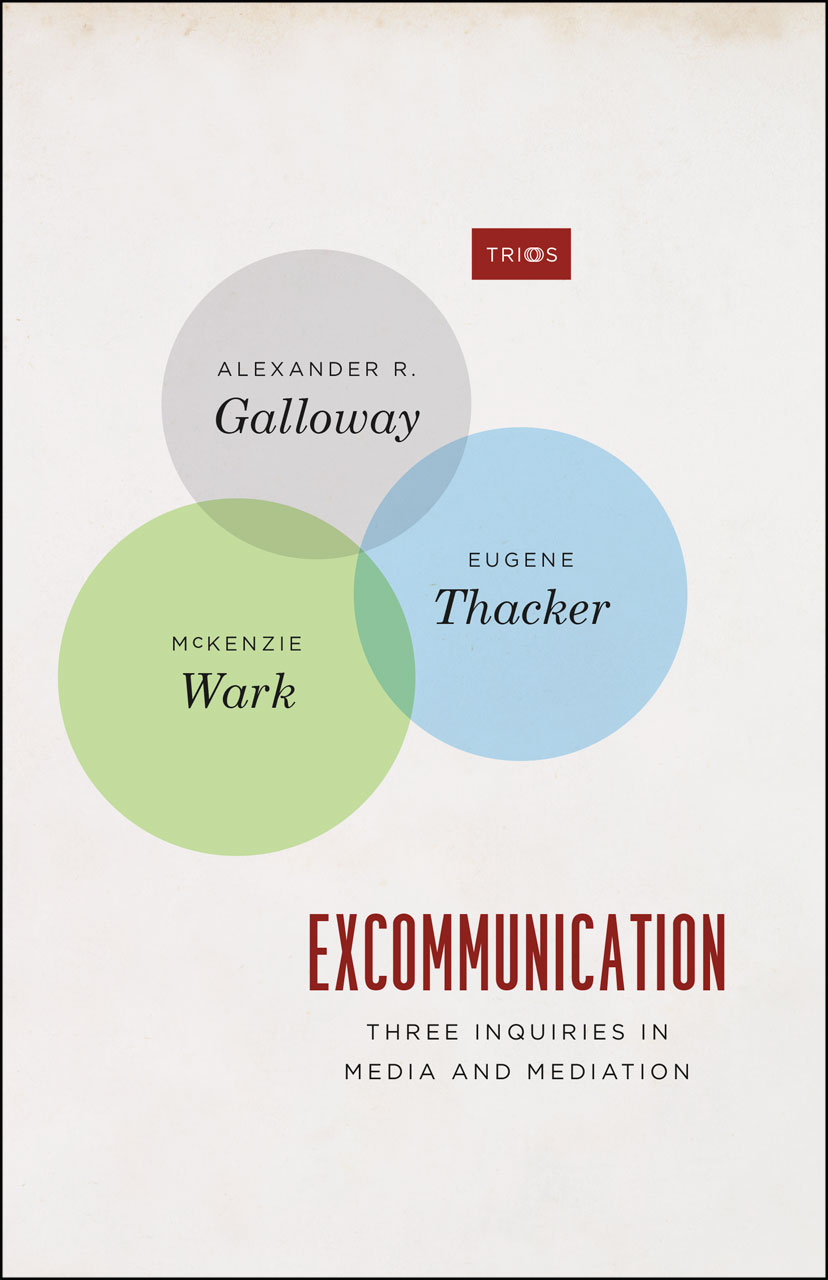 An excerpt from Excommunication: Three Inquiries in Media and Mediation by Alexander R. Galloway, Eugene Thacker, and McKenzie Wark
***
From the editors' Introduction:
The field of media studies today generally understands media along two interconnected axes: devices and determinacy. On the one hand, media are understood as synonymous with media devices, technological apparatuses of mediation such as the phone, the file, or the printing press. And yet such technological devices are imbued with the irresistible force of their own determinacy. Media either determine a given social, cultural, or political dimension, or media are themselves determined by the social, cultural, or political. Media makers affect media consumers and thus establish hierarchical relationships with them, or media-savvy individuals express their own desires by way of the tools and machines that extend their will. For media studies generally, media are, in short, determinative devices, and they are thus evaluated normatively as either good influencers or bad influencers.
Consider the major traditions that continue to inform media studies today. With the Frankfurt School and Adorno and Horkheimer's theses on the culture industry, one finds an emphasis on media as technologies of domination. The extorted reconciliation . . .