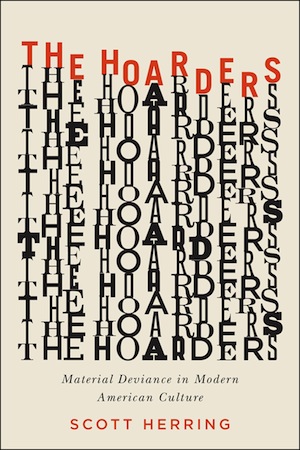 This past week, New Yorker critic Joan Acocella profiled Scott Herring's The Hoarders, a foray into the history of material culture from the perspective of clutter fetish and our fascination with the perils surrounding the urge to organize. The question Herring asks, namely, "What counts as an acceptable material life—and who decides?," takes on a gradient of meaning for Acocella, who confronts the material preferences of her ninety-three-year-old mother, which prove to be in accord with the DSM V's suggestion that, "hoarding sometimes begins in childhood, but that by the time the hoarders come to the attention of the authorities they tend to be old."
In The Hoarders, Herring tells the tale of Homer and Langley Collyer, two brothers to whom we can trace a legend (um, legacy?) of modern hoarding, whose eccentricity and ill health (Langley took care of Homer, who was both rheumatic and blind) led to a lion's den of accrual, and a rather unfortunate end. As Acocella explains:
In 1947, a caller alerted the police that someone in the Collyer mansion may have died. After a day's search, the police found the body of Homer, sitting bent over, with his head on his knees. But where was Langley? It took . . .