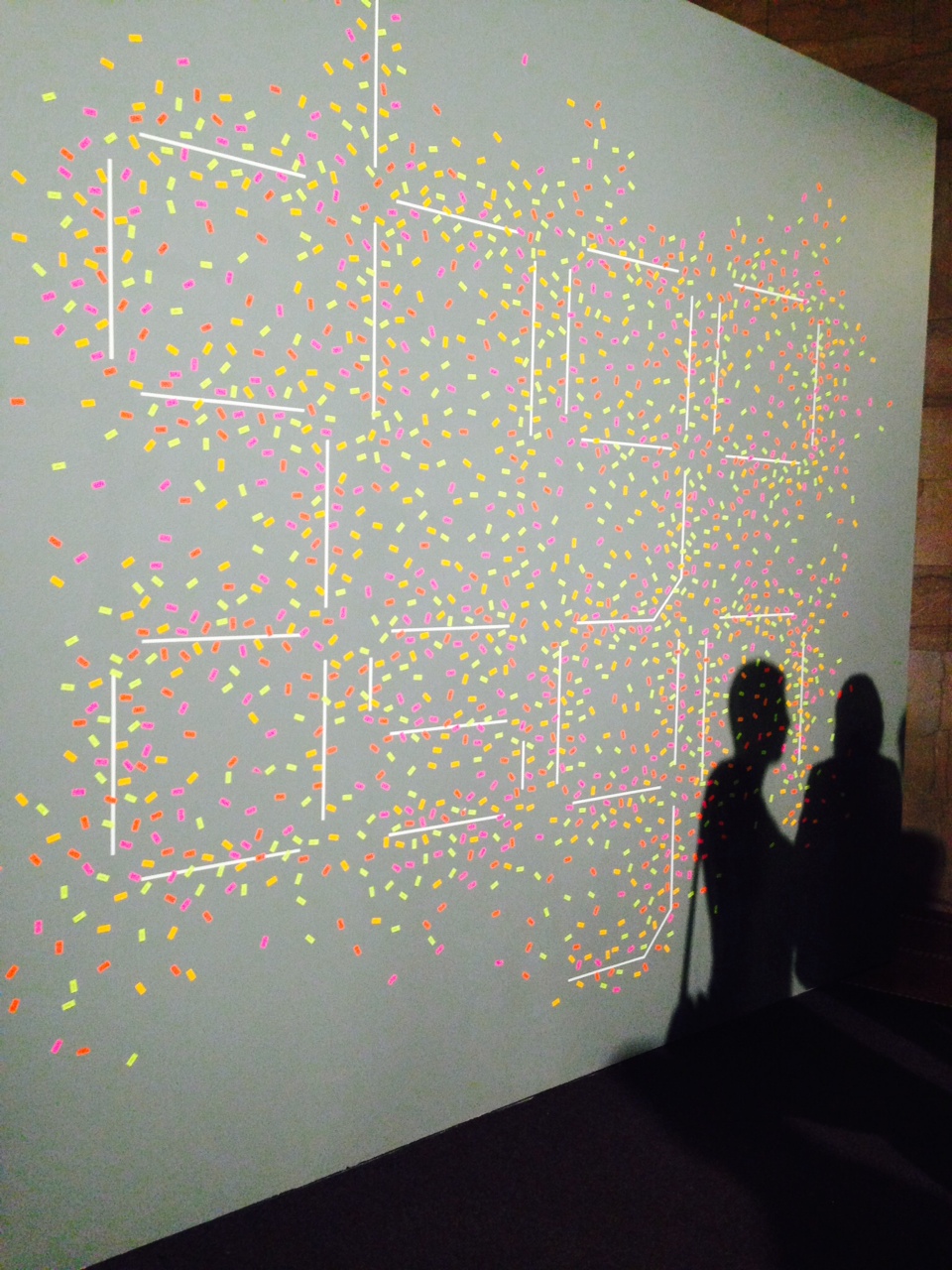 If you're knowledgeable about the world of book design in Chicago, you're likely familiar with the work of Isaac Tobin, senior designer at the University of Chicago Press,  an Art Directors Club Young Gun winner, and a frequent mention on New City's "Lit 50" annual list. As one profiler at Chicagoist remarked, " work is simple yet striking, satiric at times and always beautiful. We appreciate his ability to work from all angles and truly capture the essence of what the containing work is all about. If Tobin's on the project, definitely judge a book by its cover."
If unfamiliar, don't miss an opportunity to see "a long row" of Tobin's covers, among the decade-spanning work of more than 100 other Chicagoans at CHGO DSGN, an exhibit curated by Rick Valicenti for the City's Department of Cultural Affairs and Special Events, on view at the Cultural Center through November 2, 2014.
As a bit of a teaser, some candid images from the show's opening  follow below:
. . .