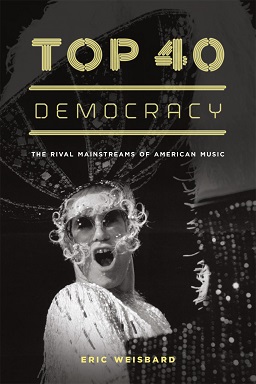 To follow-up on yesterday's post, here's an excerpt from Eric Weisbard's Top 40 Democracy: The Rival Mainstreams of American Music.
***
"The Logic of Formats"
Nearly every history of Top 40 launches from an anecdote about how radio station manager Todd Storz came up with the idea sometime between World War II and the early 1950s, watching with friends in a bar in Omaha as customers repeatedly punched up the same few songs on the jukebox. A waitress, after hearing the tunes for hours, paid for more listens, though she was unable to explain herself. "When they asked why, she replied, simply: 'I like 'em.' " As Storz said on another occasion, "Why this should be, I don't know. But I saw waitresses do this time after time." He resolved to program a radio station following the same principles: the hits and nothing but the hits.
Storz's aha moment has much to tell about Top 40's complicated relationship to musical diversity. He might be seen as an entrepreneur with his ear to the ground, like the 1920s furniture salesman who insisted hillbilly music be recorded or the 1970s . . .