Crime Scenes: Donald Westlake on Screen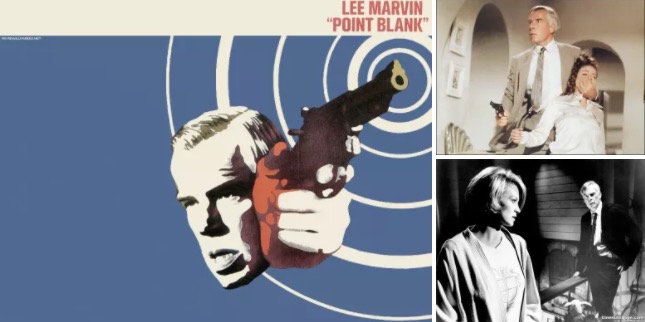 Great news for fans of Donald E. Westlake—aka Richard Stark; aka Alan Marshall; aka, all the other pseudonyms—this May 12–14, the Museum of the Moving Image in Queens, NY, is playing host to Crime Scenes, a 7-film series of the author's screen adaptations, co-curated by Eric Hynes, David Schwartz, and our own Levi Stahl. Among the highlights are the O.G. Point Blank  (May 12, accompanied by a conversation with Abby Westlake, Donald Westlake's wife, and historian Luc Sante, moderated by LTS), Godard's Made in the U.S.A. (May 14), and Anjelica Huston's star turn in The Grifters (May 13).
Here's a more expansive description from MoMI (visit their site to view the complete schedule, here):
Donald E. Westlake (1933–2008) was born in Brooklyn and grew up mostly in Albany. He claimed that the first word he learned to read was "police." "Sometimes," he wrote, "life really is banal." As a young man, he moved to New York and learned how to write in large part by seeing how not to do it, assessing submissions at a literary agency that also encouraged amateurs to send in work to be critiqued for a fee. That led to him writing a few stories to spec for low-end magazines, then a stint churning out erotic novels under a number of pen names. On receiving his $600 paycheck for the first one, "I quit my job. I haven't had a job since."
Always a movie fan, Westlake took the "Richard" of Richard Stark (his pseudonym for the Parker novels) after seeing Richard Widmark in Kiss of Death. And on the surface, his novels, with their quick-moving plots and tough-guy characters, seem ready-made for film. But whereas contemporaries like Elmore Leonard saw their books translated seamlessly to the screen, Westlake's experience in Hollywood was checkered. Of the 30 films made of his books, the majority failed to capture their magic and a few—like the 1982 Gary Coleman vehicle Jimmy the Kid, or the dead-on-arrival 1974 farce Bank Shot—were unmitigated disasters. Amid the dross, however, there are a number of true gems—and their breadth of approach and style is fitting for a writer like Westlake, who worked with equal success in the lightest of comedy and the hardest of noir.
To read more about the works of Donald Westlake, click here.