Doug Mitchell, 1943-2019
Alan Thomas, Editorial Director of the Press, offers a tribute to Doug Mitchell.
During forty-one years as an acquisitions editor at the University of Chicago Press, Doug Mitchell's influence in sexuality studies and sociology rivaled that of the disciplines' greatest scholars. A gifted jazz drummer, he compared the editor's intuitive work of connecting authors and ideas to "playing a really good drum solo."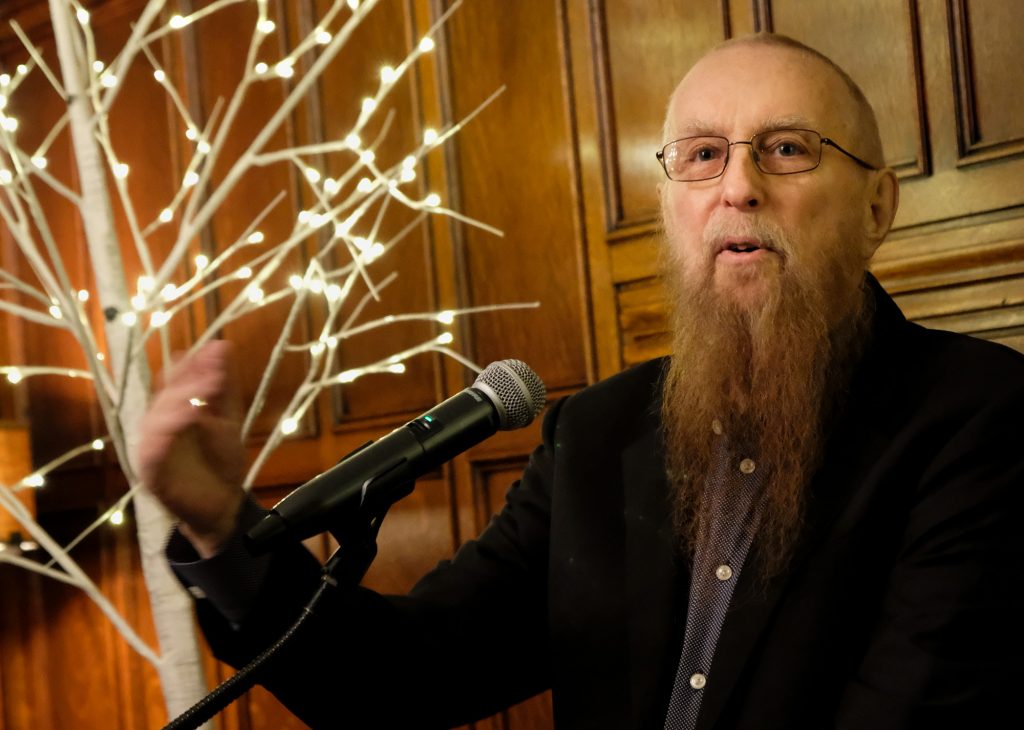 Doug died on 1 September 2019 in Chicago after a long illness, aged 76, only eight months after his retirement from the Press. He was educated at the University of Chicago in Ideas and Methods, an interdisciplinary program conceived by the philosopher Richard McKeon, whose work Doug later championed as an editor. It was a program, Doug said, "charged with locating the ways in which philosophic problems arise in fields other than philosophy—a good preparation for scholarly publishing." He earned his A.B. degree from Chicago in 1965, continued for a time as a graduate student while also playing jazz, and took a job as an editor at the college division of Scott, Foresman, where he acquired textbooks in American and European history.
Moving to the University of Chicago Press in 1977, Doug took charge of our history and sociology lists while also acquiring in rhetoric and jazz studies. But his focus, he liked to say, was less on disciplines than on themes, "such as love, justice, community, and culture." He acquired numerous books by the Annales historians, works in social and cultural theory, and studies in the production of knowledge. In 1980, he published the historian John Boswell's Christianity, Social Tolerance, and Homosexuality: Gay People in Western Europe from the Beginning of the Christian Era to the Fourteenth Century. A winner of the National Book Award, Boswell's study led Doug to build an unsurpassed list in sexuality studies that now numbers well over one hundred titles. For his role in shaping and amplifying this field, Doug was honored in 1998 with a Lambda Literary Award.
As great an achievement was Doug's imposing list in the field of sociology. Through famously long letters and (later) emails, through salon-like dinners at academic conferences, and through his instinct for connecting scholars with one another, he built a community of sociologists linked by a love of culture, narrative, and first principles. He especially favored pathbreaking ethnography, which he called "the key to the kingdom of qualitative studies of culture." In 2004, the Society for the Study of Symbolic Interaction awarded him its coveted George Herbert Mead Award for his contributions to sociology.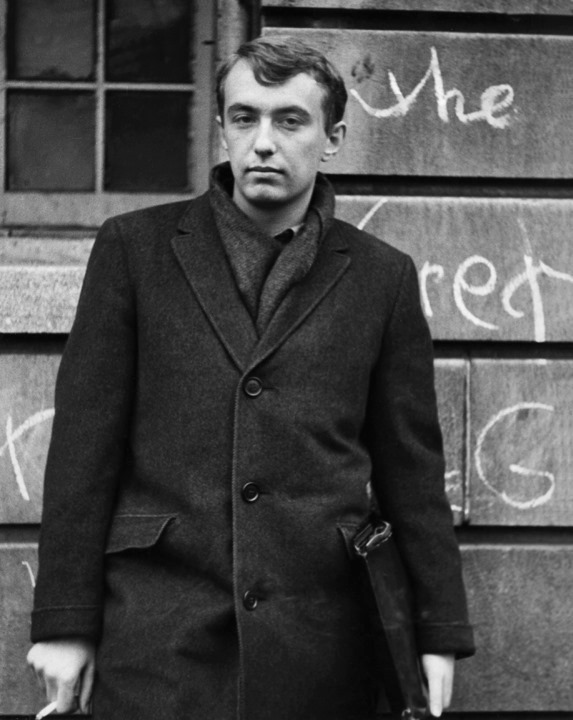 In 2002, to mark Doug's 25th anniversary as a Chicago editor, 125 of Doug's authors chipped in to send him and his wife Chris on their first trip to Paris. It was a hint of the deep devotion his authors felt for him. Paying tribute to Doug at a 2018 American Sociological Association panel, Robin Wagner-Pacifici said that he always urged his authors "to think more broadly, more systematically, and more deeply—and in so doing is the very exemplar of an editor as intellectual companion and guide." Since his death, authors have taken to social media to recall his warmth, encouragement, and willingness to place bets on iconoclastic work by young scholars—and extend as many deadlines as needed. His colleagues at the Press, meanwhile, remember Doug as a friend and mentor, an irrepressible champion of books and ideas, and a fixture behind the drums at his band's regular Sunday night gig at Jimmy's Woodlawn Tap. We feel his loss keenly.
Doug will be laid to rest on September 21 at a private funeral service. No memorial service is planned.