Michael Kammen (1936–2013)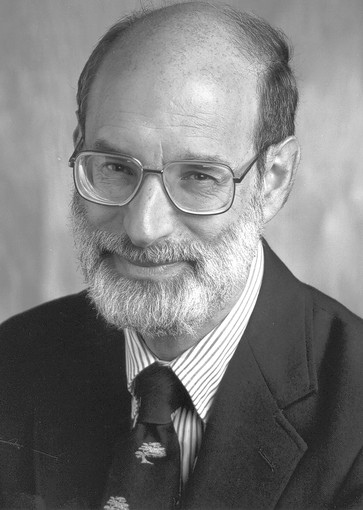 Michael Kammen (1936–2013)
"Underpinned by exhaustive research and abundant documentation, Professor Kammen's books, essays and criticism—he was a frequent contributor to the New York Times Book Review and other publications—were noteworthy for remaining accessible to the general reader. His work, which stood at the nexus of history, folklore, psychology and sociology, helped cast the form of the modern scholarly field known as memory studies."
This clip, culled from the New York Times obituary, helps contextualize the prolific contributions of Pulitzer Prize–winning historian, American culture scholar, and longtime Cornell University professor Michael Kammen, who passed away earlier this month after a long illness.
The Newton C. Farr Professor of American History and Culture emeritus at Cornell University, Kammen authored more than a dozen volumes situated between history, remembrance, and the composition of American character, including People of Paradox: An Inquiry Concerning the Origins of American Civilization, which won the 1973 Pulitzer Prize for history. In addition to his frequent scholarship and journalistic contributions,  Kammen also served as past president of the Organization of American Historians (1995–96) and was a member of the American Academy of Arts and Sciences. His final book Digging Up the Dead: A History of Notable American Reburials was published by the University of Chicago Press.
As the Los Angeles Times noted:
Perhaps nothing speaks to the breadth of Kammen's curiosity as much as his book Digging Up the Dead: A History of Notable American Reburials, published in 2010.
In the book, Kammen tells of how years after Frank Lloyd Wright's 1959 burial in Wisconsin, his daughter Iovanna fretted that "Daddy gets cold up there in Wisconsin." In 1985, Wright's remains were exhumed, cremated and taken to Arizona, where his ashes were scattered with those of his third wife.
In an interview with the Chronicle of Higher Education, Kammen said he decided to write about reburials because he kept coming across mentions of them in his research. The exhumations and reburials showed the ebb and flow of reputations, he explained, but there was also a bizarrely funny element to them.
"This was a hilarious project," Kammen told the Chronicle. "I chuckled my way through."
To read more about Digging Up the Dead, click here.