Barry Schwabsky on Kristin Ross's May '68 and Its Afterlives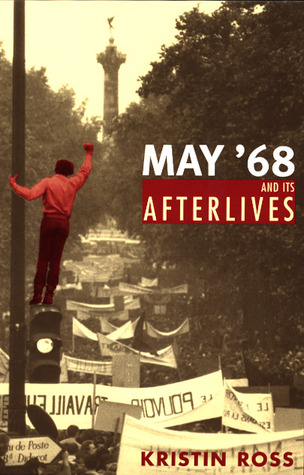 Barry Schwabsky on Kristin Ross's May '68 and Its Afterlives at Hyperallergic:
Okay, but when she dismisses a detractor's charge that "nothing happened in France in '68. Institutions didn't change, the university didn't change, conditions for workers didn't change — nothing happened," I have to wonder. Yes, something happened in the moment, with echoes that went on resonating for a few more years — but really, what long-term upshot did it have? That it's hard to point to one is sobering, and to brush that aside seems to me too much like turning an uprising into (an unfortunate understanding of) a work of art: useless, complete in and of itself, to be admired, wondered at, and taken as exemplary. From May '68 to the Arab Spring and Occupy, these beautiful apparitions, so easily quashed, can seem in retrospect a great argument for Leninism, and I can't help sympathizing with, of all people, the embittered Maoist veteran of May, quoted by Ross, who came away from it with the lesson: "Never seize speech without seizing power." Except that anyone who thinks they know how to do that is probably deluded.
To read the Hyperallergic piece in full, click here.
To read more about May '68 and Its Afterlives, click here.