Alice Kaplan's Looking for The Stranger is an NBCC Award finalist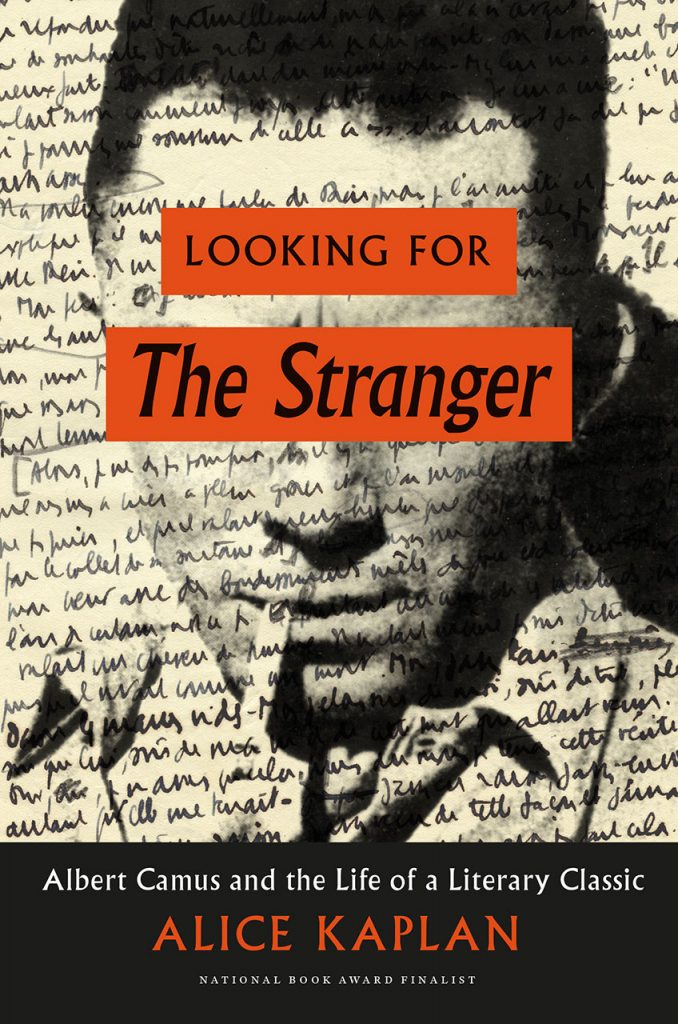 Congrats to Alice Kaplan, the John M. Musser chair in French literature at Yale University, whose most recent book Looking for The Stranger: Albert Camus and the Life of a Literary Classic, was named a finalist for the 2016 National Book Critics Circle Award for Criticism. The honor is nothing new for Kaplan—two of her previous books, The Collaborator: The Trial and Execution of Robert Brasillach (which was also nominated for a National Book Award) and French Lessons: A Memoir, were also finalists, in the general nonfiction and autobiography/biography categories.
The National Book Critics Circle awards, selected by a rotating group of rotating professional book review editors and critics, "honor the best literature published in the United States in six categories—autobiography, biography, criticism, fiction, nonfiction, and poetry." Stay tuned: winners will be announced on March 16, 2017, in a ceremony at the New School.
To read more about Looking for The Stranger, click here.