Bronzeville: Recommended reading for a new podcast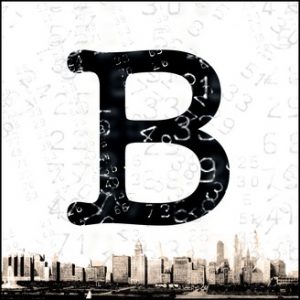 Josh Olson's new 10-part podcast Bronzeville, which stars Laurence Fishburne, Larenz Tate, and Tika Sumpter, chronicles the lives of players in the illegal lottery that swept the African American community in the 1940s before the game was taken over by the mob. If that's not enticing enough, here's a list of some recommended background reading on the city, then and now; how it become one of America's most iconic black neighborhoods; and why its redevelopment—in which the middle class benefits as lower-income residents are pushed out—continues to matter, now more than ever.
***
Derek S. Hyra's The New Urban Renewal: The Economic Transformation of Harlem and Bronzeville explores the shared metamorphosis of these formerly notorious urban ghettos into two of our most iconic black communities, as the pressure of late-capitalist gentrification and a complicated web of factors—local, national, and global—shaped their remarkable revitalization.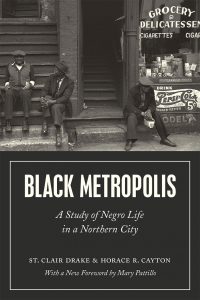 St. Clair Drake and Horace R. Cayton's Black Metropolis: A Study of Negro Life in a Northern City, based on research conducted by Works Progress Administration field workers, is a sweeping historical and sociological account of the people of Chicago's South Side from the 1840s through the 1930s, as path-breaking today as it was when it was first published in 1945.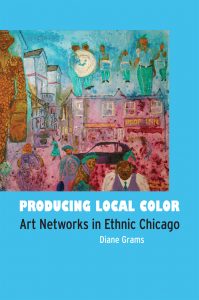 Diane Grams's Producing Local Color: Art Networks in Ethnic Chicago profiles three local communities of artists and art lovers operating beneath the high-culture radar, including Bronzeville, examining in-detail the role played by Chicago's historically black neighborhood in the circulation of cultural capital.
Equally a tale of the Great Migration, Ronne Hartfield's Another Way Home: The Tangled Roots of Race in One Chicago Family paints a portrait of the bustling mid-twentieth-century city streets and vibrant middle-class culture of Bronzeville, alongside crucial moments in African American history as they are experienced by the author's family and others in Chicago's South Side black community, from the race riots of 1919 and the Great Depression to the murder of Emmett Till and the dawn of the civil rights movement.
***
Other UCP books that explore the Bronzeville neighborhood or locate it historically, socially, or politically, include: Peter K. B. St. Jean's Pockets of Crime: Broken Windows, Collective Efficacy, and the Criminal Point of View; Robert J. Sampson's Great American City: Chicago and the Enduring Neighborhood Effect; Chad Heap's Slumming: Sexual and Racial Encounters in American Nightlife, 1885–1940; and Ann Durham Keating's Chicago Neighborhoods and Suburbs: A Historical Guide.
***
To listen to the Bronzeville archives, click here.