Women's History Month: Spotlight on the Women of UCP
To continue our celebration of Women's History Month this March, we want to introduce a few of the amazing young women working behind the scenes at UChicago Press. Read on to learn about how they came to the press, the ins and outs of their jobs, and their favorite UCP titles written by women!
SHIRAZ ABDULLAHI GALLAB—Designer

How I came to the Press:
Before joining UChicago Press, I was working with cultural and commercial clients in New York and Milwaukee. Before that, I was teaching graphic design courses in San Francisco. At some point, I learned of a few design positions at UChicago and other university presses, and I was impressed with the work that I was seeing. After having the opportunity to speak with Jill Shimabukuro and her design team, I eagerly made the move back to Chicago last summer.

What my work entails:
I work in the Books Division, where I design covers, jackets, and manuscripts in all subjects. I spend most of my time in front of the computer, but I also regularly interface with manuscript editors, production controllers, and acquiring editors about the status of my assigned books. Some recently designed titles include Pick Up the Pieces, Wandering Spirits, and Community Health Equity.
Favorite woman-authored UCP book:
Lately, I have been reading When We Imagine Grace, by Simone Drake, which I find particularly relevant in the context of social media. I appreciate that Drake individuates the black male experience, and in doing so, offers a nuanced perspective on gender in the black community. Hannah Arendt's The Human Condition is another favorite—one that speaks to our present-day circumstances despite being published sixty years ago. She puts it better than I ever could:

"A life without speech and without action . . . is literally dead to the world; it has ceased to be a human life because it is no longer lived among men. With word and deed we insert ourselves into the human world, and this insertion is like a second birth, in which we confirm and take upon ourselves the naked fact of our original physical appearance."

Connect with Shiraz online:
My favorite platform is Are.na, and you can find me at: https://www.are.na/shiraz-abdullahi-gallab. I also regularly contribute to Women of Graphic Design, a project that highlights the contributions of women in our discipline (both contemporary and historical). We are currently on hiatus, but the blog serves as a great archival resource for designers and non-designers alike.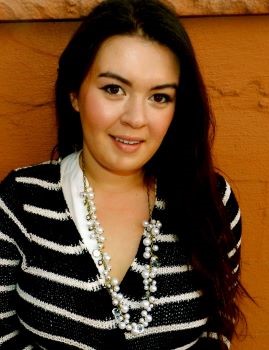 FELICITY LUHILL—Digital Publishing Assistant

How I came to the Press:
I originally grew up in California before moving to New York to attend NYU. A year after getting a double Bachelor's degree in Computer Science and English Literature, I decided on the more practical route and went for a Creative Writing MFA at The New School. During my time in NYC, I interned and worked at several different literary-ish places. Among other fun, interesting roles, I was the Digital Strategist for a non-profit that creates child-friendly reading spaces in barbershops, the Deputy Editor for a food-themed literary magazine, and the Digital & College Textbook intern at W.W. Norton (a foreshadowing of what was to come). After deciding that New York just wasn't cold enough (and after my partner started his Computer Science PhD program at Northwestern), I moved to Chicago. I was delighted to discover this newly created Digital Publishing Assistant position—the reputation of the Press preceded itself and the role perfectly fit my background of technology plus creativity.

What my work entails:
As the Digital Publishing Assistant, I oversee frontlist and backlist e-book workflow from electronic rights and production to marketing and distribution. It's exciting to work in Digital Publishing, as we're always working to innovate and grow across the systems we use, our general workflow among other departments, and the new projects we're taking on. A few projects I'm excited about are: digitizing the Press's robust archives, producing more audiobooks, and making our digital content more accessible for people with reading disabilities.

Favorite woman-authored UCP book:
The Subversive Copyeditor by Carol Fisher Saller—I consider myself a pseudo-grammarian, and I think Carol's approach to copy editing is just plain cool. She's funny and not stuffy about it.

Connect with Felicity online:
Outside of the Press, I'm writing a novel about long distance relationships and frequently drafting (and, slightly less frequently, deleting) tweets @charmingfelic.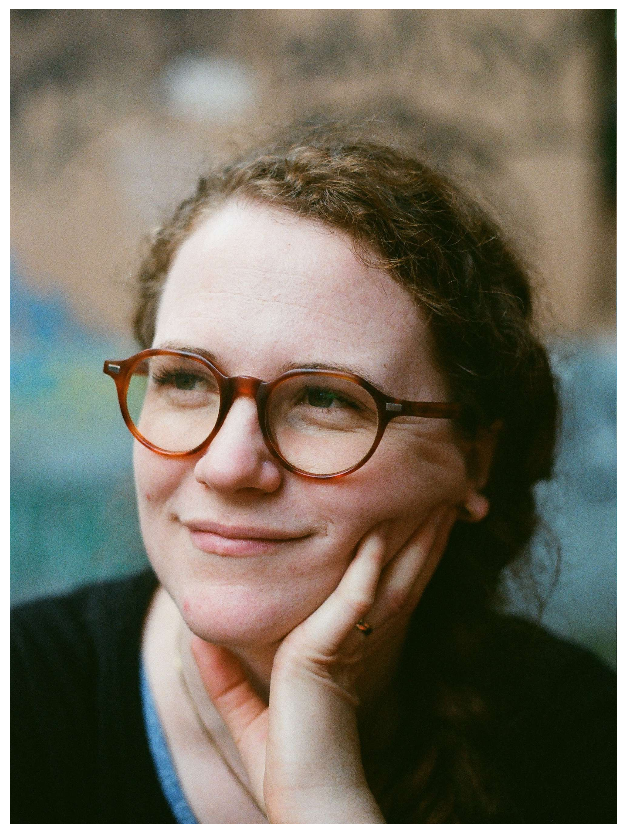 RACHEL KELLY UNGER—Associate Editor

How I came to the Press:
I got my start in publishing as a classical music editor at a sheet music publisher before making the move into academic publishing. My first job at the Press was as an editorial associate in acquisitions working for Tim Mennel on US History and Chicago and regional books, and Elizabeth Branch Dyson on education, ethnomusicology, and philosophy. Later I worked for Mary Laur on reference, geography, and cartography. I eventually started taking over projects in geography and cartography and was promoted to assistant editor. This past fall, I was promoted to associate editor. Now I do full-time acquisitions in geography, cartography, and the life sciences—especially ecology, evolution, behavioral ecology, primatology, paleobiology, botany, and gardening. The reason I mention this litany of subjects I've worked is to illustrate the benefits of having broad interests and being open to various experiences. When I started out at the Press, I received the sage advice that more opportunities would arise on the path to becoming an acquisitions editor if I was open to working in a variety of subject areas. I took that advice to heart, and I like to pass it on to others.
What my work entails:
I love my job—I get to learn about a broad range of topics and talk to experts in a diversity of fields. Each day is a bit different, but my daily work involves some combination of reading new proposals or manuscripts; maybe looking at a revised manuscript; researching and finding readers for projects; reading periodicals or doing research on potential new scholars I'd like to work with or projects I want to pursue; following up on projects in varying degrees of progress; perhaps planning for an upcoming conference; working on internal reports for our Editorial Committee or the Board of University Publications; and often meeting with an author or scholar for lunch or coffee. And, of course, managing the old email inbox.

Favorite woman-authored UCP book:
We have so many wonderful books, but one I'd love to take the opportunity to mention is Jessica Pierce's Run, Spot, Run: The Ethics of Keeping Pets. Pierce is a great writer, thinker, and feeler, and in this book she delves into the ethical questions of pet ownership. It will draw you in and change how you think about the animals in your life in ways that are sometimes uncomfortable, but that will ultimately make you a more compassionate companion to our non-human brethren.

Connect with Rachel online:
She tweets at @therachelkelly.