Book Trailer: Hearing Happiness
We're excited to share the trailer for historian Jaipreet Virdi's new book, Hearing Happiness: Deafness Cures in History! You can watch the trailer below and learn more on our website.
Ms. Magazine calls Hearing Happiness "informative and engaging." Washington Post says "Virdi probes how society perceives deafness and challenges the idea that a disability is a deficit. . . . [she] powerfully demonstrates how cures for deafness pressure individuals to change, to 'be better'."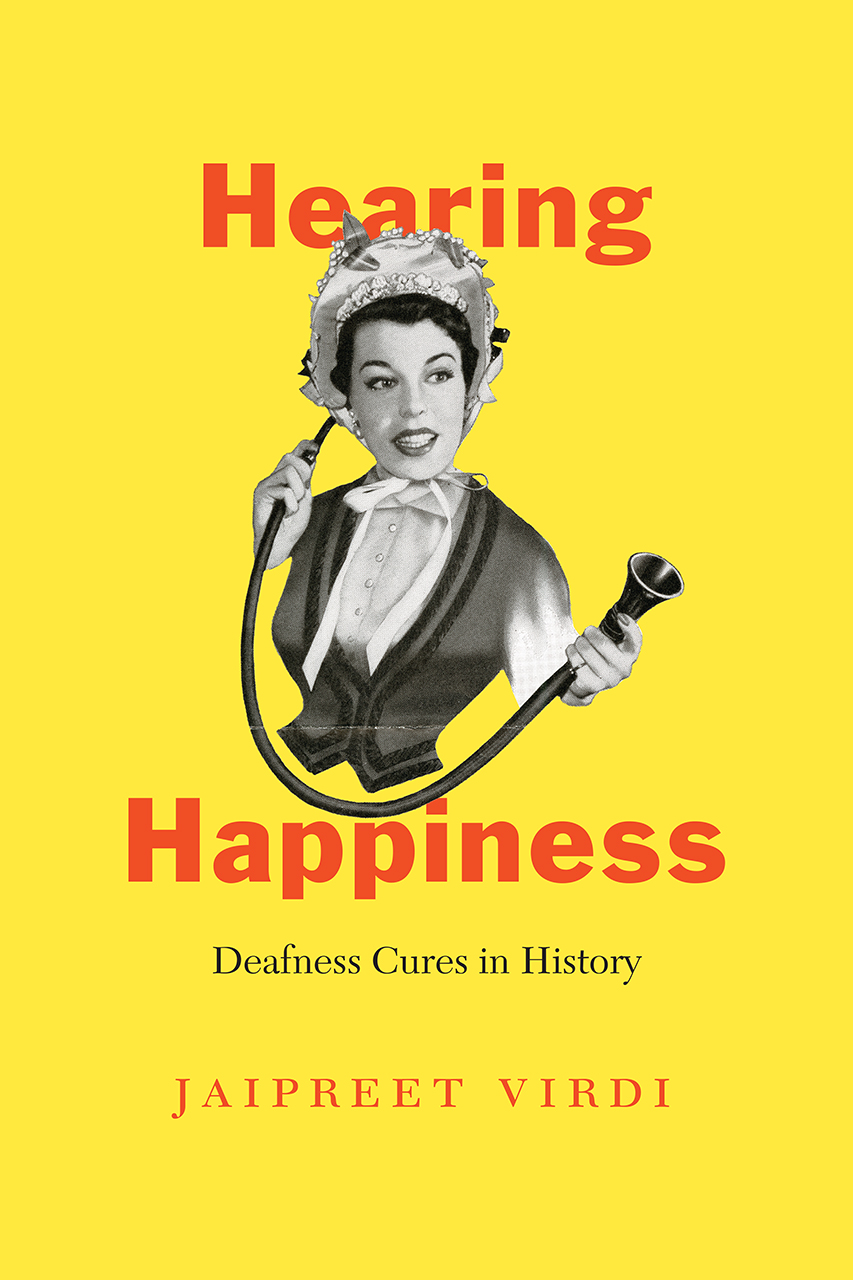 With this book, Jaipreet Virdi starts a crucial conversation about why our society still insists on "curing" deafness and how this harmful stigma has affected most deaf or hearing-impaired people—including her—for centuries. Weaving her own experiences together with an exploration into the fascinating history of deafness cures and tech, Hearing Happiness is a powerful story that the world needs to hear.
Jaipreet Virdi is a Deaf historian of disability, medicine, and technology. She is assistant professor of history at the University of Delaware. Connect with her on Twitter at @jaivirdi or visit her website www.jaivirdi.com.