Welcome to Our New Website
Dear Readers and Friends of the Press,
Welcome! We are very excited to share the launch of our newly redesigned website, which brings you a new look for Chicago and an enhanced, user-friendly design, which makes it easier to find whatever you're looking for be it books, journals, or information about our services.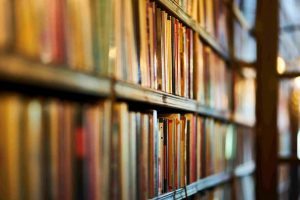 When the COVID-19 pandemic upended our lives 18 months ago, none of us were sure what this would mean for the publishing business (or any business at all). We were immediately heartened, however, to see that not only were you turning to books as a form of comfort, information, and distraction during this unprecedented time, but you were also turning to us directly as a reliable and accessible source of both books and journals in digital and hard copies. Thank you!
We are incredibly grateful for the support you've shown us and the publishers we market and sell over these long months, and we hope that our new web design makes it even easier to find and discover books and journals for all your reading needs—whether it's a unique gift book, a timely deep dive into a personal curiosity, cutting-edge research, an authoritative reference, or a perfectly pitched coursebook.
As one of the oldest and largest university presses in the country, we are proud of our long and distinguished history in trade and scholarly publishing, and we are equally proud to grow and expand upon this legacy by amplifying emerging and diverse voices and scholars and bringing you books and journals that are closely engaged with the conversations and ideas that are shaping the world around us every day.
We encourage you to linger on the site, taking advantage of the ease of search and browsing, and to dip deeper into the news content, which speaks to the depth and breadth of our list and distribution program and highlights books and scholars who are leading the way in their fields and helping to cultivate a smart, informed public.
Thank you for sharing in and supporting our mission!
Garrett P. Kiely, Director