A Pride Month 2023 Reading List
In recognition of Pride month, we offer below a reading list of recent books from Chicago and our client publishers that help illuminate LGBTQIA2S+ lives. From inspirational memoirs to gripping histories, original poetry collections, studies of queer representation in media, and crucial reads on the challenges faced by the trans and intersex communities, these stories honor the journeys of queer individuals and the larger movement for love, acceptance, and equality for all.
To learn more about these inspiring Pride Month titles—and receive 30% off print and e-book with promo code PRIDEMONTH30—please visit our website here.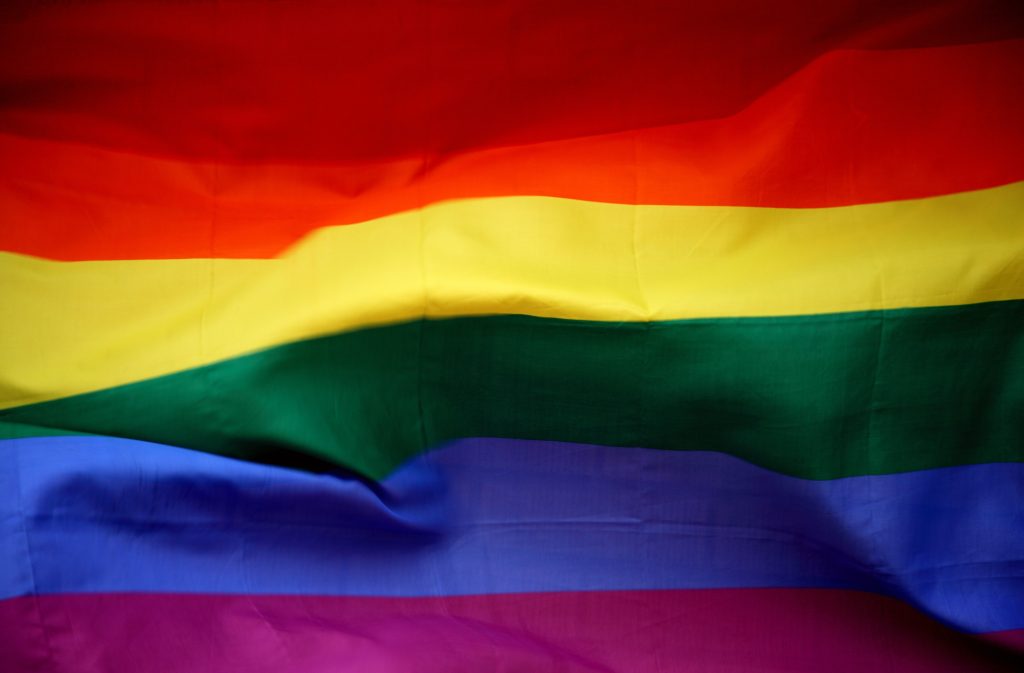 Queer Nature: A Poetry Anthology
Edited by Michael Walsh / (Autumn House Press)
"This significant anthology features three centuries' worth of more than 200 LGBTQ poets' writing on the natural world. . . . At the heart of Walsh's project are two questions: 'Who belongs here and why? Who and what gets to be natural?' Walsh's contributors provide luminous, curious variations, answers, hypotheses, and questions of their own. . . . This beautifully curated anthology reshapes the genre of nature poetry and awakens readers to its richness."—Publishers Weekly, Starred Review
Trans*Time: Projecting Transness in European (TV) Series
Edited by Danae Gallo González / (Campus Verlag)
Trans* visibility has reached a peak in recent years, so much so that we can state that we are witnessing a primetime, or trans*time, in television and digital streaming series. Paradoxically, trans* people face ever-mounting discrimination and insidious violence. Trans*Time offers the first international, media-focused, and comparative approach to the study of trans* representation across European television.
Queering Chinese Kinship: Queer Public Culture in Globalizing China
Lin Song / (Hong Kong University Press)
"Queering Chinese Kinship represents the cutting edge of Chinese queer studies. Its sophisticated media analyses and provocative theoretical contentions reveal two central paradoxes: the interdependence of queerness and kinship despite China's notoriously homophobic patriarchal familism, and the flourishing of queer public culture in spite of its infamously restrictive media environment. Brilliantly demonstrating how queer possibility emerges through a confluence of familial, media, state, and market forces, this book is a joy to read and a major contribution to the field."—Fran Martin, University of Melbourne
How the Clinic Made Gender: The Medical History of a Transformative Idea
Sandra Eder / (University of Chicago Press)
"Eder's remarkable medical history of gender in the clinic is a timely, sensitive account of how physicians, patients, psychologists, therapists, feminists, and trans activists created a world in which medical alterations of sex could become routine and standards of care were defined and contested. Eder moves skillfully between the medical, scientific, and social sides of this story, deftly showing how sexual stereotypes were perpetuated by the very practitioners that argued gender was something learned, not dictated by biology. Those familiar with either the biomedical background or with the importance of gender to feminist interpretations will find this book illuminating. For those not familiar, or for those wishing to teach this subject, Eder's book is an outstanding guide to an important history."—FASEB Journal
Kim Hyun / (Seagull Books)
"Here, dreams are reality, and myths and legends exist side by side with objective truths. 'A World History of Midwives' explores the power and skills of older women and midwives within the construct of local stories. Some pieces, like 'When They Were High on Drugs,' feel like the rough, crusty morning after a poppers-fueled night on the town. Others are sharp, aiming straight at the center, like 'S,' a poem about memory. Still other entries, like 'Blow Job' and 'Lone Wood's Retirement Party,' seem to revel in queer tumescent licentiousness. . . . The point and the goal of the pieces that make up Glory Hole is to invite the impenetrable and the subversive into the light."—Foreword Reviews
EVA & ADELE: Keep the Rosy Wing Strong
Edited by Nicole Gnesa / (Hirmer Publishers)
Eva and Adele are a pair of artists known for their permanent, lifelong performance as "hermaphrodite twins from the future." CUM (Latin for "with") is their series of media-and-performance pieces that form the essence of their interactive process. For CUM, Eva and Adele requested one of two Polaroids taken by the public—co-performers—including a signature. Based on this they created a group of important drawings and paintings which they developed in the subsequent artistic process. This book forms the work complex CUM in its entirety; the volume is completed by valuable text contributions by Robert Fleck, Lisa Schmidt-Herzog, and Marcus Steinweg.
Queer Whispers: Gay and Lesbian Voices of Irish Fictions
José Carregal / (University College Dublin Press)
"Carregal's survey is useful because it moves past well-known writers such as Toibin and John Boyne (The Heart's Invisible Furies, 2017) to include many other interesting and relevant voices. At the very least, one is sure to come away from this book with a new list of works and authors to be explored."—Gay & Lesbian Review
Banning Transgender Conversion Practices: A Legal and Policy Analysis
Florence Ashley / (University of British Columbia Press)
"Nothing short of a rhetorical tour de force. The subject matter is not easy, given how emotional people can get when it comes to providing affirming care to trans and gender-diverse people. Ashley is all too familiar with being on the receiving end of social media abuse. In writing a legal and policy analysis of the subject, they contribute to lowering the temperature. In doing so, they also bring a welcome dose of clarity, knowledge, and information to the issue. . . . A must-read for jurists, healthcare professionals, and policy folks who want to understand this critical issue in a clear, concise, yet thorough manner."—National Magazine, Canadian Bar Association
Of Maybugs and Men: A History and Philosophy of the Sciences of Homosexuality
Pieter R. Adriaens / (University of Chicago Press)
"Prejudice against those who identify as LGBT is ongoing in our culture. This makes the magnificently comprehensive and thoughtful Of Maybugs and Men: A History and Philosophy of the Sciences of Homosexuality a work of pressing contemporary relevance. Covering a wide range of topics, from the questions of homosexuality in animals and of evolutionary perspectives on homosexuality, to the philosophical and social implications of judging any kind of sexuality as healthy or otherwise, indeed of even asking such questions, it is essential reading: for researchers, for those making and enforcing social policy, and more widely for all who think we should strive to understand the nature of ourselves, human beings. A very important book."—Michael Ruse, author of Atheism: What Everyone Needs to Know
Queer Behavior: Scott Burton and Performance Art
David J. Getsy / (University of Chicago Press)
"Art historian and curator Getsy has been observing how abstraction lends itself to often less obvious—though no less potent—ways of communicating aspects of queer experience and embodiment. . . . Getsy asks the public and its institutions to grasp new alternatives that embrace multiplicity. 'I'm interested in understanding that gender is as transformable as it is multiple, not limited to static options, and this implicates everything and everyone in a different way.'"—ArtNet
Aubrey Beardsley, 150 Years Young
Margaret D. Stetz / (The Grolier Club)
"[A] comprehensive and visually rich exhibition catalogue. . . . Was Beardsley a gender radical or a reactionary? Part of his mystery is how his illustrations mean such different things in different contexts. Take the two little magazines he coedited. One, The Yellow Book, was known for publishing female writers, many with radical views about sex and politics, but the other, The Savoy, was nearly an exclusively male enterprise. Both publications featured the iconic Beardsley woman: an imperious, smoldering figure who might be read as a feminist or a femme fatale. The more time you spend with these images, the less comfortable you feel alleging any coherent position to its creator."—New Yorker
Gender, Sex, and Sexuality in Musical Theatre: He/She/They Could Have Danced All Night
Edited by Kelly Kessler / (Intellect Ltd)
"In addition to the articles published as part of [the journal] Studies in Musical Theatre, Kessler has included five other articles in her book to include recent developments and shows: new pieces on Spanish musical theatre performance and fandom; historicity and musical stories told through Black female authorship, gender-flipped; nonbinary and trans narratives; and the negotiated marketing and queerness on Broadway. . . . Fabulous."—Das Musicalmagazin
Ingredients for Revolution: A History of American Feminist Restaurants, Cafes, and Coffeehouses
Alex D. Ketchum / (Concordia University Press)
"The first history of the more than 230 feminist and lesbian-feminist restaurants, cafes, and coffeehouses that existed in the United States from 1972 to the present. [With Ketchum] we dive into the ways these institutions provided spaces and community to tackle questions around the intersections between feminism, food justice, queer rights, and other social justice movements while serving as training grounds for women workers and entrepreneurs, as well as what the landscape of queer feminist restaurants looks like today."—History Is Gay
Lesbians on Television: New Queer Visibility & the Lesbian Normal
Kate McNicholas Smith / (Intellect Ltd)
"A nuanced look at the gender and racial politics which underpin a number of relevant queer televisual works, interrogating and illuminating the often-contradictory ideologies which pervade them. . . . As McNicholas Smith writes in the book's conclusion, contemporary lesbian representation has given us cause for both optimism and concern, with her monograph serving as a detailed account of precisely the discursive tension inherent in many queer televisual works."—Journal of Popular Television
On Christopher Street: Life, Sex, and Death after Stonewall
Michael Denneny / (University of Chicago Press)
"As a founder and editor of the wildly influential literary journal Christopher Street and later as the first openly gay editor at a major publishing house, Denneny critically shaped publishing around gay subjects in the 1970s and beyond. At St. Martin's Press, he acquired a slew of landmark titles by gay authors—many for his groundbreaking Stonewall Inn Editions—propelling queer voices into the mainstream cultural conversation. . . . On Christopher Street revisits that heady period to map out the cultural forces, geographies, and storylines of LGBTQ in those decades. Through 41 micro-chapters, Denneny draws on his journal writings, articles, interviews, and more from the 1970s and '80s to put us there in this formative and also tragic time."—Queer Forty
The Lavender Scare: The Cold War Persecution of Gays and Lesbians in the Federal Government
David K. Johnson, With a New Epilogue by the Author / (University of Chicago Press)
"This book draws from newly declassified documents, records of the National Archives and the FBI, and interviews with former civil servants to show a part of American history that may have been previously unknown. Historian Johnson recalls 'homosexual purges' which ended careers, ruined lives, and pushed many to suicide. Winner of the Randy Shilts Award, Herbert Hoover Book Award, and Gustavus Myers Book Award, this tragic history, which is now an award-winning documentary, is essential to understand the history of the queer community."—USA Today, on the First Edition
Queer TV China: Televisual and Fannish Imaginaries of Gender, Sexuality, and Chineseness
Edited by Jamie J. Zhao / (Hong Kong University Press)
"This timely volume explores the various possibilities and nuances of queerness in Chinese TV and fannish culture. Challenging the dichotomy of 'positive' and 'negative' representations of gender and sexual minorities, Queer TV China argues for a multilayered and queer-informed understanding of the production, consumption, censorship, and recreation of Chinese television today."—Geng Song, University of Hong Kong
Ko-hua Chen / (Seagull Books)
"Ophthalmologist–poet Chen's Decapitated Poetry exuberantly straddles the bodily and the speculative. . . . The clarity of the poet's voice never grows prosaic, and the ambit of his imagination remains broad as his perspective leaps from instruction manual to fairy tale to editorial to deadpan personal snapshot. . . . Here, Chen's landmark poems of gay love are paired with two long works: 'Twelve Love Poems for an Android' and 'Notes on a Planet,' a 40+-page epic penned when Chen was still a teenager, written from the perspective of a human/android chimera and directed to their comrade/beloved, 'WS.'"—Harriet Books
Sex, Sexuality, and the Constitution: Enshrining the Right to Sexual Autonomy in Japan
Shigenori Matsui / (University of British Columbia Press)
"Sensible as well as highly readable, Sex, Sexuality, and the Constitution is a must-have for scholars and students interested in privacy and sexual autonomy from a comparative perspective. The Japanese experience is a rich source of fascinating and thought-provoking material, and no one knows it better than Matsui."—David S. Law, School of Law, University of Virginia
Indigiqueerness: A Conversation about Storytelling
Joshua Whitehead, With Contributions by Angie Abdou / (Athabasca University Press)
A tender, eclectic reflection from an Indigenous author on his life, work, and queer identity. Evolving from a conversation between Whitehead and Abdou, Indigiqueerness is part dialogue, part collage, and part memoir. Beginning with memories of his childhood poetry and prose and traveling through the library of his life, Whitehead contemplates the role of theory, Indigenous language, queerness, and fantastical worlds in all his artistic pursuits. Indigiqueerness is imbued with Whitehead's energy and celebrates Indigenous writers and creators who defy expectations and transcend genres.
Celeste E. Orr / (University of British Columbia Press)
A radically innovative approach to intersex studies and activism, Cripping Intersex examines three key themes: the medical management of intersex persons, the fascination with sport sex-testing policies, and the eugenic skew of preimplantation genetic diagnosis. Integrating feminist disability studies with intersex studies provides tools to surpass the traditional sex binary and entrenched culture against intersex traits. By investigating how intersex and interphobia overlap with disability and ableism, Orr pushes analyses of intersex histories, experience, and embodiment further than feminist or queer theory can do alone.
Elena Fortún, Translated by Jeffrey Zamostny with a Foreword by Nuria Capdevila-Argüelles / (Swan Isle)
"Elena Fortún is one of Spain's foremost and unique writers of the Spanish Civil War period. Unique because of her perspective, a determination to describe life from the vantage point of those whose voices are rarely listened to or even acknowledged: women and children. Virtually all of Spain is familiar with her protagonist Celia, and the series of stories portraying the life of this sassy girl in mid-twentieth-century Spain, particularly her Celia in the Revolution dealing with the Civil War. But few are aware of this wonderful previously unpublished auto biographical novel brilliantly translated by Jeffrey Zamostny, Hidden Path, written from exile in Argentina."—Michael Ugarte, professor emeritus of Spanish literature at the University of Missouri-Columbia and author of Africans in Europe