A Harvest Time Reading List
So here it is, August, that time for the abundance you've been working on all summer. But now what? What are you going to do with all those tomatoes, string beans, and—worst of all—the dreaded zucchinis? We offer a selection of books that will tempt your palate and inspire you to new culinary heights. They include recipes from the Midwest to the Middle East, passing by the American South and circling the globe. And, for those of you inspired to preserve your harvest, we offer a selection of books on canning, fermenting, and preserving. Whether you want to cook or just dream about cooking, we've got what you need. Enjoy!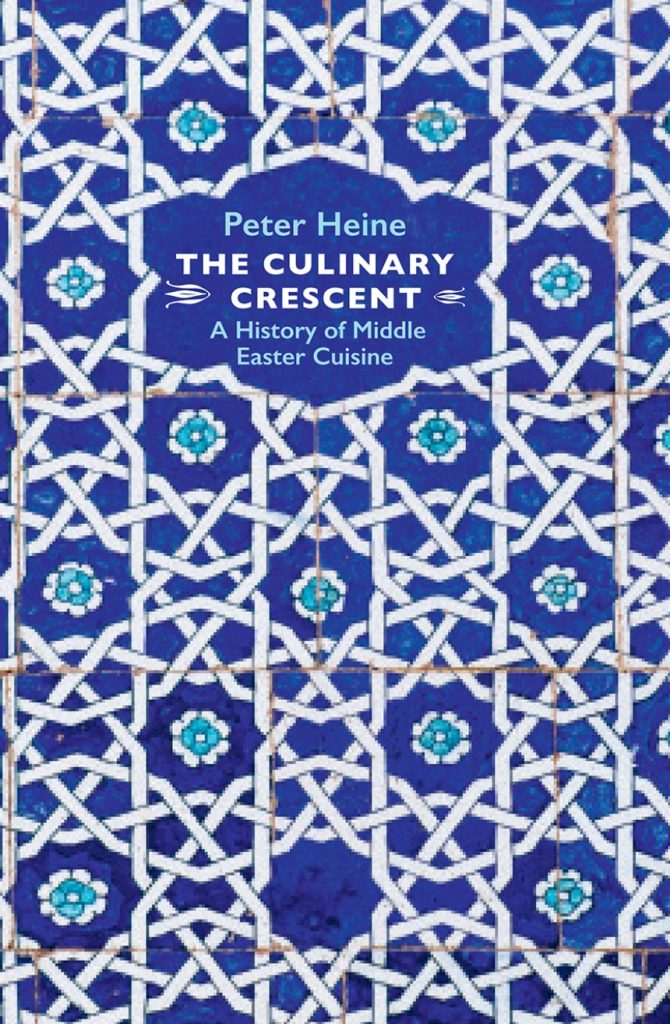 Midwestern Food: A Chef's Guide to the Surprising History of a Great American Cuisine, with More Than 100 Tasty Recipes by Paul Fehribach
An acclaimed chef offers a historically informed cookbook that will change how you think about Midwestern cuisine.
"There are many good chefs, fewer great chefs, and then there's Paul Fehribach: Not just a fabulous chef, but a scholar, storyteller, and exemplary ambassador for the foodways of the American Midwest. Midwestern Food will be studied, referenced, cooked out of, and flat‑out enjoyed for decades to come."—Kevin Pang, America's Test Kitchen
The Big Jones Cookbook: Recipes for Savoring the Heritage of Regional Southern Cooking by Paul Fehribach
An original look at southern heirloom cooking with a focus on history, heritage, and variety.
"Paul is unique in that he doesn't look forward at what Southern food could be, he's looking backward at what it once was. He loves 100 year‑old handwritten recipes, time‑honored technique, and heirloom ingredients."—Huffington Post
Can It!: The Perils and Pleasures of Preserving Foods by Gary Allen
Easy‑to‑do historic and modern recipes that will help any home cook participate in one of culinary history's most hallowed traditions. 
"Not a recipe or 'how to can' guide but a history and scientific coverage of the changing world of food preservation which surveys all major canning techniques including salting and fermentation, pairing historic with modern recipes and examining different cuisines and approaches from around the world."—Donovan's Bookshelf
Fermented Foods: The History and Science of a Microbiological Wonder by Christine Baumgarthuber
From beer to cheese and cured meats, fermentation helps foods keep—and it also makes them delicious. Complete with recipes, this book is a culinary tour of the world's many fermentation traditions.
"The riot of resultant flavors and their associated traditions are fascinating, and the book is a welcome addition to the fermented‑food canon."—Digestible Bits and Bites
Jam, Jelly and Marmalade: A Global History by Sarah B. Hood
Tying in everything from politics and industry to breakfast trends and the classic P. B. & J., this book looks across centuries and continents to tell the full, juicy story of our most delectable fruit preserves.
"Hood packs fascinating information into this slim volume that surveys the history of putting up sweet preserves, from its earliest forms in China and Persia through the customs of the breakfast table and unexpected role of jam factories in the labor movement."—Globe and Mail
Kew's Global Kitchen Cookbook: 101 Recipes Using Edible Plants from around the World by Royal Botanic Gardens, Kew
From sesame prawn and sour green mango salad to blueberry and lavender ice cream, each recipe in this beautifully illustrated cookbook highlights a historically or botanically important global ingredient.
"Each plant that is featured in the book has its own story of travel and adventure, and is brought to life with more than 70 beautiful botanical illustrations from the Kew archives. . . . Botanical and brilliant!"—The Botanical Baker
The Kew Gardens Cookbook: A Celebration of Plants in the Kitchen edited by Jenny Linford
An anthology of vegetarian recipes gathered from leading chefs and food writers.
"What a wonderful guide to cooking and eating delicious food! I know this book will become an indispensable part of your cookery inspiration. So, use it in good health and save the planet!"—Ken Hom, chef
The Culinary Crescent: A History of Middle Eastern Cuisine by Peter Heine and translated by Peter Lewis
A rich account of Middle Eastern cuisine, including over one hundred recipes. 
"A concise, digestible and enthralling read with stories, recipes, and illustrations from across the Arab world, Iran, and Turkey to show the significance cuisine has had on the region over the past 1,500 years."—New Arab
---
Find all of these tasty books on our website or at your favorite bookseller.