Sereni or Bernstein?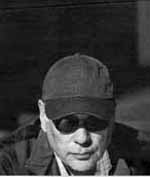 Chicago poetry lovers will have a difficult choice to make tomorrow: Bernstein or Sereni? The work of both poets will be featured in events the evening of Thursday, November 30.
Language poet Charles Bernstein, author of over 30 books, including Girly Man, My Way, and With Strings is one of the most important figures working in the genre. He will be at the University of Chicago for a reading at 5:30 pm Thursday night in Rosenwald Hall, room 405, 1101 E. 58th Street. He will lecture on Friday at 1:00 pm in Classics, room 110. In preparation you can check out some Bernstein writings, including "Report from Liberty Street" and "Against National Poetry Month as Such".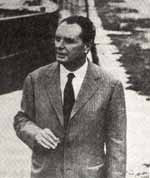 Meanwhile downtown, Peter Robinson will present his English translations of the works of Italian poet Vittorio Sereni—one of the most important avant-garde Italian poets of the twentieth century—collected in the volume The Selected Poetry and Prose of Vittorio Sereni: A Bilingual Edition. The event will take place at 6:00 pm at the Italian Cultural Institute, 500 North Michigan Avenue, Suite 1450.
Choose your poetics, choose a poet, you must choose.