Mark Feeney wins Pulitzer prize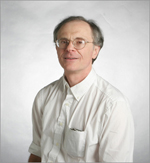 Mark Feeney, arts writer for the Boston Globe and author of Nixon at the Movies: A Book about Belief, has won the Pulitzer prize in criticism for ten of his recent essays on visual culture. In an article posted to the Globe's website Monday afternoon Don Aucoin writes:
Feeney won the Pulitzer for 10 critical essays that suggest the fluency and brio of his writing style, and the range of interests on which he brings that style to bear.
He wrote of the "unheroic loneliness of everyday people'" reflected in the paintings of Edward Hopper, the "pure visual kapow" of aerial photos by Bradford Washburn and Frank Gohlke, the collision between art and celebrity in the work of photographer Annie Leibovitz, the artistic trajectory traveled by filmmaker Stanley Kubrick, and the sense of community in the work of photographer Charles (Teenie) Harris.
The essay on Hopper bears one of Feeney's trademarks, namely, the ability to see connections among disparate works, from high art to low. Feeney alludes to John Updike, Ernest Hemingway, and Alexis de Tocqueville, but then goes on to describe an artistic kinship between Hopper (or at least the world he created) and such figures as lyricist Lorenz Hart, Willy Loman from "Death of a Salesman,'" Elisha Cook Jr. in "The Maltese Falcon,'" Thelma Ritter in "Pickup on South Street,'" and even the Beach Boys.
The Globe has posted links to Feeney's Pulitzer nominated stories on their website.
Also be sure to check out Nixon at the Movies and experience for yourself Feeney's unparalleled ability to draw together seemingly incongruous subject matter into a fascinating critique of American arts and culture.
See a special web feature for the book.