Roman numeral C, reinforced by (the) Latin centum: Part I
1. "I've written a lot on Susan Stewart's work, which takes as a starting point Marx's notion that even the five senses are the product of historical forces—they have a history, and for Stewart poetry is a record of that history."—Ange Mlinko, in conversation with Jordan Davis
2. Bill Berkson remembering John Ashbery in white denim (at the Poetry Foundation's Alternative Press Original Multiples opening 22 September 2011)
3. The 1979 portrait of Walter Hopps that hung over Ashbery's bar—
4. That Ashbery and Hopps must have passed each other at the opening of a show, somewhere (East Coast–West Coast; Ashbery writing for Art International and Art and Literature; Hopps curating at the Pasadena Art Museum and then the Washington Gallery of Modern Art and then the Corcoran; all of this, in time, between 1960 and 1972)
5. That Ashbery appears in an epigraph—
6. Students respond favorably to Levertov's conviction that the poet writes more than "[she] knows."
7. The Letters of Robert Duncan and Denise Levertov (Edited by Robert J. Bertholf and Albert Gelpi)

8. Duncan to Levertov: "I draw back from commanding conscience, as I would avoid whatever tyranny of the will . . .  being so convinced seems deeply involved with conviction for me. And where there is conviction I would be neither convicted nor convicting, but undo the very conviction itself."
9. for the vain and the humble go into one Man—Robert Duncan, "Returning to Roots of First Feeling"
10. "Our bodies, still young under/the engraved anxiety of our/faces. . . ." (Denise Levertov)
11.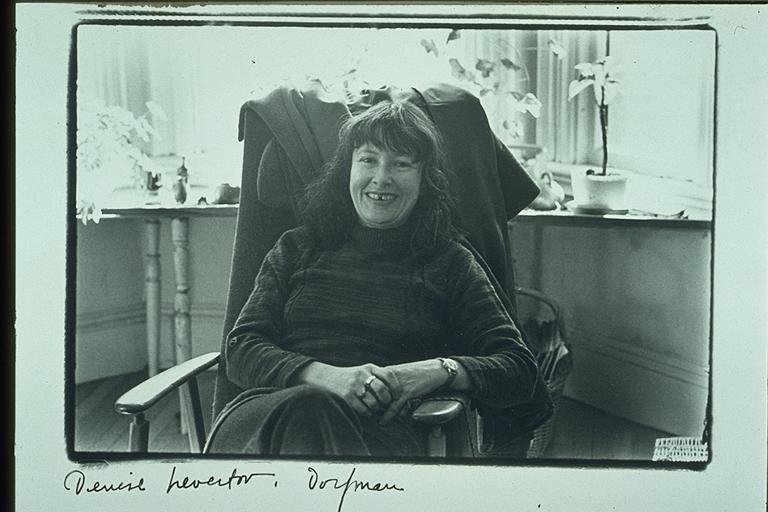 12. Walter Hopps was born in Eagle Rock, CA, in 1932. Virginia Weidler was born in Eagle Rock, CA, in 1927. At age 3 (Hopps a dream), Weidler almost made her acting debut in John Barrymore's Moby-Dick, but was replaced at the last minute.
13. Robert Duncan on Moby-Dick: unsure. Charles Olson on Moby-Dick: everything. Every little thing.
14. "Combing the white hair of the waves blown back./When the wind blows the water white and black." (1915: Typhoid Mary infects 25 people. Eliot. It's published in Chicago—)
15. Duncan on Eliot in The H. D. Book: "period charade."
16. "I foreswore red wine/and the white;/I was whole,/I foreswore lover and love;/all delight/must come,/I had said. . . ." (H. D. with Paul Robeson in Borderline, 1930, directed by Kenneth Macpherson; later, H. D., Macpherson, and Bryher: the Pool Group)
17.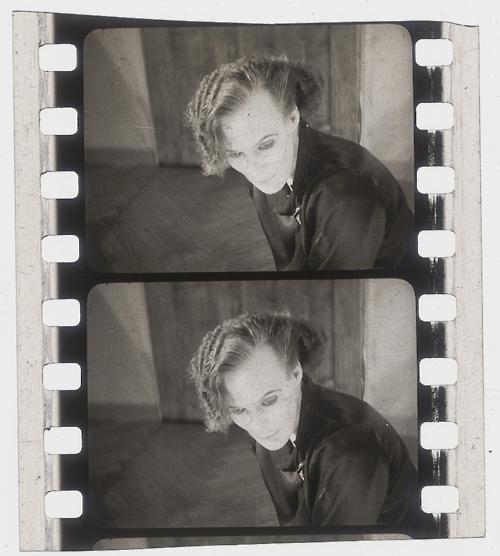 18. H. D.: "You quiver like a silver-fish." ("The Pool," also published in Poetry Magazine)

19. H. D. and Melville on Susan Howe's syllabus for "American Metaphysical Poetry" ("I am away. (we will arrange make-up class.)")
20. No one named Susan in The Open Door: 100 Poems, 100 Years of Poetry Magazine—
21. Around poetry: Bee, Howe, Stewart, Schultz.
22. "Pretty much every post-Modernist poet of significance has published in Poetry, but not every poet has published his or her best poems there, and Don Share and I decided early on that in this book we would focus on poems, not names, that we would celebrate poetry, not Poetry." (from the Introduction, by Christian Wiman)
23. Susan Howe and Joan Jonas: yes.
24. Joan Jonas's A Line in the Sand at Documenta 11 (2002) was a performance-installation based on H. D.'s "Helen in Egypt."
25.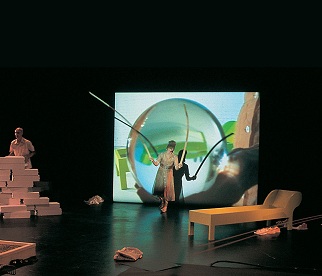 26. These women are excruciatingly important to me. I can say that. I blog.
27. Muriel Rukeyser, Gwendolyn Brooks, H. D.: contemporaries; Muriel Rukeyser, Gwendolyn Brooks, H. D.: different—
28. Notes on Reading Lorine Niedecker by Beverly Dahlen ("economies undertaken for the joy of seeing how much a few words will bear")
29. From Dahlen's piece:
I think lines of poetry that I might use/all day long and even in the night
(These were, according to Cid Corman, Niedecker's last recorded words, November 15, 1970, in Fort Atkinson, Wisconsin.)
30. Here is a life condensed by Wikipedia. Here is to be born a woman, a poet, in 1903:
31. Thank you, Harriet Monroe. Thank you, Ruth Lilly. Thank you, Bernadette Mayer, Catherine Wagner, Juliana Spahr, Alice Notley, Anne Waldman, Rosmarie Waldrop, Pam Rehm, Marjorie Perloff, Lisa Jarnot. Thank you for spaces. Thank you for pointing. Joan Rettalack, Leslie Scalapino, Barbara Guest, Anne Carson. Words. Audre Lorde, Djuna Barnes. Fierce. Sappho. Emily Dick.
32. John Berryman, from "The Traveler": "They pointed me out on the highway, and they said/'That man has a curious way of holding his head.'"
33. John Berryman's Recovery on an overnight bus once, from Buenos Aires to Mendoza. Woke up in the middle of the night screaming.
34. A Vigorish point is the commission charged on a loanshark's lending. Rae Armantrout: "We might see this/restlessness/as a chip/not yet cashed in."
35. Rae Armantrout and John Berryman? Signal muddled.
36. LANGSTON HUGHES CAPS. "BUT I GOT TO GET A NEW ANTENNA, LORD—/MY TV KEEPS ON SNOWING."
37. Robert Creeley in Poetry in Motion (1982): pretty good. Robert Creeley's lecture on poetry, in motion, presented at Naropa in 1986: better.
38. Robert Creeley, Robert Duncan, Langston Hughes in an elevator. Has to be a jazz record.
39. Robert Creeley, Robert Duncan, Langston Hughes, Rae Armantrout, and John Berryman in an elevator: them occasionally short stanzas. Zing.
40. Aerosmith's "Love in an Elevator," from their 1989 album Pump (looked it up; faint memory of receiving cassette tape of Appetite for Destruction at my fourth-grade birthday/sleepover—someone wanting to listen to "Rag Doll" instead, which isn't even on Pump; precocious, suburban, girl, not 1903). Robert Duncan died on February 3, 1988. Which albums did he hear, Poetry?
41. Did Walter Hopps and Robert Duncan ever meet? Pasadena Museum of Art, mid-to-late-1960s, the first retrospectives of Joseph Cornell, Duchamp, Pop Art. Do you think Duncan and Jess Collins drove south?
42. Duncan and Jess opened the King Ubu Gallery in SF in 1952 (Hopps opened Ferus Gallery in Los Angeles in 1957). Jack Spicer reopened it as Six Gallery in 1954.
43. Jack Spicer in Poetry Magazine. 2008. "Any fool can get into an ocean/But it takes a Goddess/To get out of one."
44. Duncan and Jess to Spicer to Robin Blaser. Robin Blaser in Vancouver. Lisa Robertson in Vancouver. Lisa Robertson in Poetry? Backtrack: Lisa Robertson to Norma Cole to Laura Moriarty to Duncan and Jess."Burnish my heart/with this mark."—Ed Dorn. Ed Dorn in Poetry!
45. Oh, god. Did Walter Hopps ever meet Ed Dorn?
46.
47. Warren Dorn, a member of the Los Angeles County Board of Supervisors, on Wallace Berman's infamous show at Walter Hopps's Ferus Gallery:
"I found the scene in the automobile and the house of prostitution repugnant. This kind of expression is not art in any sense as far as I am concerned."
48. Ed Dorn, right around his 1981 Chicago reading (from Letter eX):
"A prostitute actually is the oldest profession, and it is legitimate, no matter what society thinks about it. You can name a lot of things like that, the most awful examples that you can come up with, and they have their own legitimacy. And poetry, in that respect, does NOT. It's free to the spirit, and there's no way to corrupt it. It will always be incorruptible. All you can do is corrupt yourself."
49. Dorn's final examiner at Black Mountain? Robert Creeley.
50. Creeley. Poetry. May 1961. [The senses, again]
"Into the company of love/it all returns."