2013 Laing Prize: Andreas Glaeser's Political Epistemics
The Gordon J. Laing Prize is awarded annually by the University of Chicago Press to the faculty author, editor, or translator of a book published in the previous three years that brings the Press the greatest distinction. The varied expertise of past recipients has spanned the disciplines—from intellectual property wars and evolutionary theory to racial profiling and eighteenth-century Italian opera—and helped to generate an enviable listing of scholars that the University is lucky to call their own. On top of all that, this year marks the fiftieth anniversary of the Prize, first awarded to Bernard Weinberg in 1963 for A History of Literary Criticism in the Italian Renaissance.
This year, the 2013 Laing Prize went to Andreas Glaeser, associate professor of soci0logy at the University, for Political Epistemics: The Secret Police, the Opposition, and the End of East German Socialism. Glaeser's book considers socialist East Germany's unexpected self-dissolution in 1989, building on extensive in-depth interviews with former secret police officers and the dissidents they tried to control, among other resources, to offer an epistemic account of socialism's failure that differs markedly from existing explanations.
Included below are some snapshots from the recent Laing Prize reception taken by our editorial director for the Humanities & Social Sciences, Alan Thomas, which offer a glimpse of the Press and University community's celebration of Andreas—and to that end, we extend our congrats!
***
Andreas Glaeser (left) with his editor, Douglas Mitchell
University of Chicago president Robert Zimmer (left), University of Chicago Press director Garrett Kiely (center), and Andreas Glaeser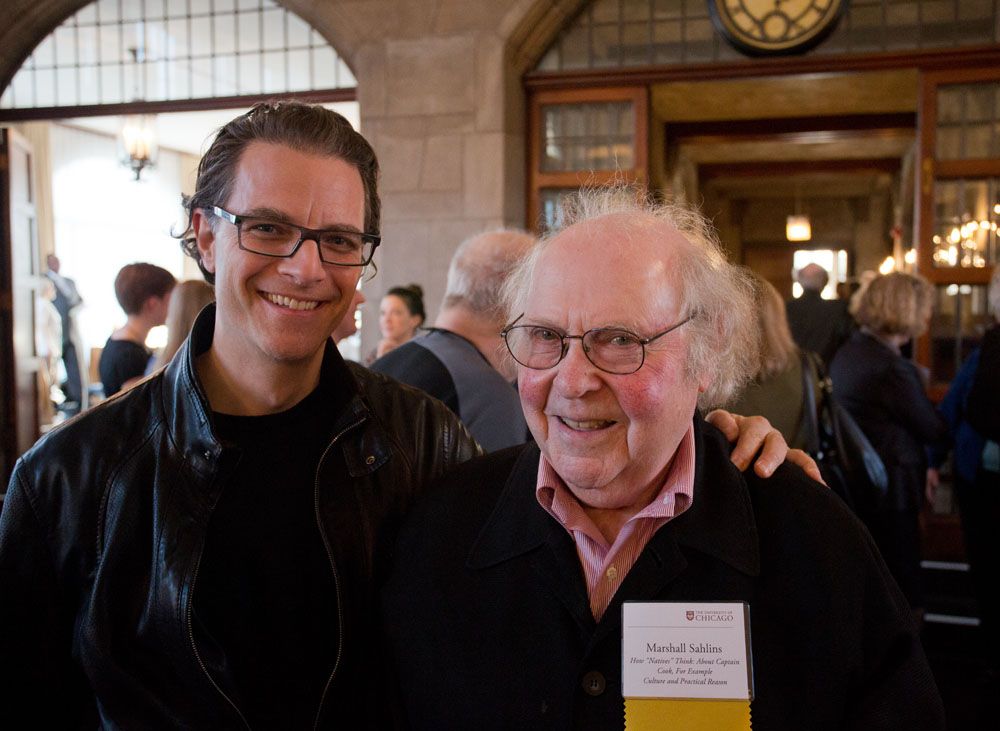 Previous Laing Prize recipients Bernard E. Harcourt (left; Against Prediction: Profiling, Policing, and Punishing in an Actuarial Age; 2009) and Marshall Sahlins (How Natives "Think": About Captain Cook, For Example; 1997)