On Victor Brombert's Ninetieth Birthday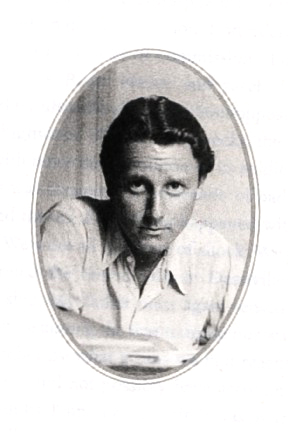 To launch our part of University Press Week, honor Veterans Day, and to celebrate the 90th birthday of scholar, writer, and World War II veteran Victor Brombert, Alan Thomas, our Editorial Director for the Humanities and Social Sciences, offers below an introduction to some reflections by Alexander Nehamas, philosopher and friend of Brombert.
***
As Victor Brombert writes in the prologue to Musings on Mortality, no author chooses a subject innocently, least of all when the subject is mortality and the author is in his eighties. Before he had yet reached thirty, Brombert was already too familiar with mortality—the deaths of a younger sister, of family and friends in the Holocaust, of fellow soldiers on the battlefields of World War II. Brombert survived with a spirit of buoyancy that inspired generations of students and that today, his ninetieth birthday, still fills his friends with admiration and delight. It was books, he recalls, that rescued him upon his return from war: "I was elated by my readings. . . . For I began to understand that all art and the love of art allow us, according to André Malraux's famous pronouncement, to negate our nothingness."
On October 22, Victor Brombert gave a reading from Musings on Mortality at Labyrinth Books in Princeton, NJ—but not before he was introduced by the philosopher Alexander Nehamas, who ventured this explanation how an author still elated by books, and by life, comes to write about death:
*
I have a question about this book, a question I will actually try to answer. This is a book about death. Yet Victor is a man characterized by the most spontaneous joie de vivre. Why on earth would he be interested in mortality? I mean, the man is happy. He jokes, he laughs, he breaks out into song at the slightest provocation—and good song it is. I wonder why, for example, he returns again and again, as a leitmotif in the book, to Pascal's Pensée 434, of which he says the following: "Pascal developed a disquieting metaphor of life as a death sentence. We are all on death row. Imagine, says Pascal, men in chains, all condemned to die, watching their fellows being butchered while awaiting their turn with grief and despair: 'This is the image of the human condition.'" That doesn't sound like the slogan of a man filled with life and spontaneous song, so I asked myself why, why, why? Joie de vivre on the one side and concern with mortality on the other: they seem to make up an inconsistent pair.
But then, in his discussion of Primo Levi, Victor writes: "Allowing opposites to coexist in one's mind, questioning one's dearly held assumptions, accepting to live uncomfortably with conflicting thoughts, may, however, be not a flaw but a sign of complexity and deeper truth." And a little later he notes that Levi himself said that protagonists need to be incoherent—as we all are—in order to reveal an underlying coherence. That, of course, reminded me, since I am a philosopher, of Aristotle's view that it's much better for a character to be coherently incoherent than incoherently coherent.
Is it possible, then, to find, in the stark contrast of attitudes that confronts us in this book, in Victor's other books, and in his life (for Victor writes as he lives and lives as he writes), such a coherent incoherence? That was the question that confronted me as I was reading Musings on Mortality.
And then I remembered that a central theme of Victor's memoir, Trains of Thought, is his dislike of anything that is, if I can use a pompous term, totalizing. He does not like final solutions, systematic philosophies, complete pictures of things. He likes to be tentative, to try things out, to see how they go. And he is willing, as this suggests, to live uncomfortably with conflicting thoughts. And that, in turn, brought to mind a passage in the memoir in which Victor recalls the effect on him as a boy of the names of his mother's perfumes. Among them, one was his favorite—the name, not the perfume: its "sound alone—especially the two syllables 'Pa-tou,' which brought my lips forward as for a kiss—titillated me." Well, this speaks for itself. "Patou," of course, is the name of Jean Patou, the designer who was responsible for the perfume, but it sounds exactly the same as pas tout—"not everything." And that, above anything else, is what I thought that book was about.
It is, in the end, this tentativeness, this ability to put opposite attitudes together, that explains why someone who loves life can be seriously interested in mortality: it is precisely because he loves life, of which mortality is an essential part.  His love of life is what allows Victor to face mortality—his own and ours—directly and not shrink from it.
After all, Jean Patou's most famous perfume was . . . Joy!
***
Read more about Brombert's latest book Musings on Mortality: From Tolstoy to Primo Levi here.