The OIdest Living Things in the World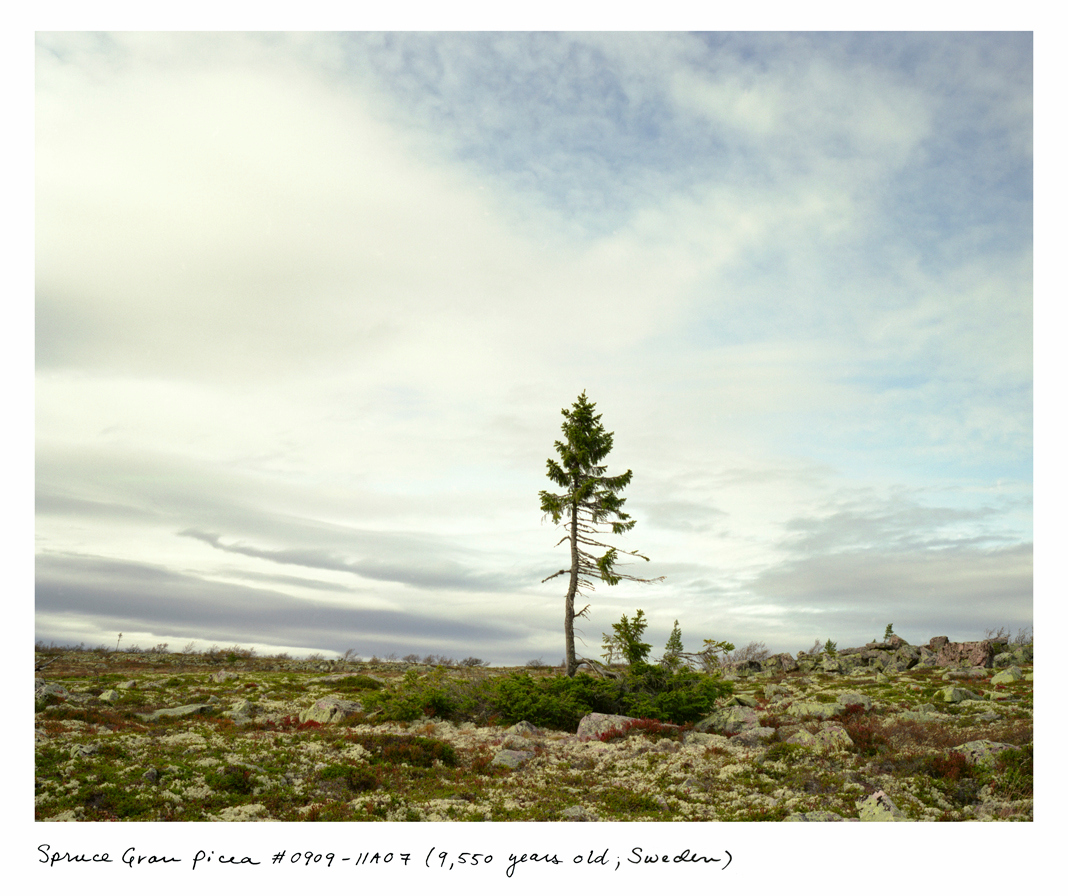 This photograph of a 9,550-year-old Swedish spruce tree is one of several images shot by photographer Rachel Sussman, featured in a slideshow at Time magazine. The photos are drawn from Sussman's latest project, The Oldest Living Things in the World, which chronicles the decade Sussman spent traveling the globe, taking stunning photographs of continuously living organisms that are 2,000 years old and older.
From the Time piece:
There's a sense of wonder imbued in these photographs of organisms that seem to be a physical record of time, but there's also a call to action. Many of these subjects of Sussman's portraits are under threat from habitat loss or climate change or simple human idiocy. (Sussman has written movingly about the loss of the 3,500-year-old Senator tree in Orlando, destroyed in a fire that was almost certainly set on purpose.) "The oldest living things in the world are a record and celebration of our past, a call to action in the present and a barometer of the future," Sussman has said—and the images that follow prove her out.
Read more about The Oldest Living Things in the World here.