An interview with Jessa Crispin at T + L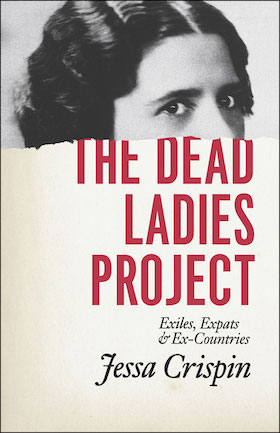 From Molly McArdle's interview with Jessa Crispin about The Dead Ladies Project at Travel + Leisure: 
"Though they are not all ladies, her subjects took part in what could be called the creative life, whether they made, published, or fed great works of art. Crispin's book mixes criticism, memoir, and travel writing into a collection of essays that is brutal and empathetic, languorous and impatient, smart and, well, smart."
***
What are the responsibilities of a travel writer? How do they differ from the responsibilities of a traveler? Do travelers have any responsibilities at all?
"Of course travelers have responsibilities! You have the responsibility not to be an asshole! Not to see this country as being laid out on a platter for your taking. You are a guest—you have to respect that this place has nothing to do with you. Too often you see travelers looking at a landscape and asking, "What can I take from this?" Even the obnoxious dudes who make a big deal about the difference between the "traveler" and the "tourist." Travel writers have an even greater responsibility, because then they are telling stories about this place that has nothing to do with them, and there is a very long history of travel writers doing and saying terrible things. Acting like colonialists, lying about what happened, trying to make themselves look like the conquering hero, bringing their home land's assumptions and value systems to a place where they don't belong. Just for example, Paul Theroux scanned all of Asia and only found sexually available, complacent, totally submissive women (shocker) in an essay he wrote called "China Dolls." Or, that guy who claimed he discovered Machu Picchu even though people were living right by there! So as a contemporary travel writer, it is your job to know the sins of your fathers and carry them and not repeat them."
To read more about The Dead Ladies Project, click here.