"Welcome to Austin; don't move here."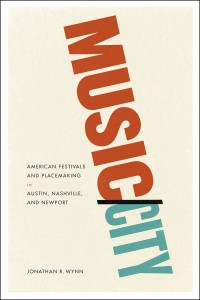 Sociologist Jonathan R. Wynn went live in the Guardian last week with piece coincident with the 29th annual SXSW Festival in Austin, Texas—in which he articulated the role festivals like SXSW play in urban infrastructure, as they replace previously staid (and spatially permanent) cultural institutions, all the while playing an increasingly major socioeconomic role, especially in terms of gentrification and symbolic impact. All of this draws on the research behind Wynn's recent book Music/City, which considers the expansive and shifting roles played by these kind of festivals in contemporary urban and cultural life. In a brief excerpt from the Guardian piece below, he explores how previous mayor Will Wynn's strategy of nurturing SXSW as a crucial part of the city's downtown development played out of the course of several years:
There are direct and indirect costs and benefits to Wynn's strategy. While Austin's downtown has seen robust growth, its inner core has gentrified, homeownership has risen well above the city's median income, and the city's poor have moved to Austin's outer ring.
Downtown condo, hotel and residential growth has boomed. When I returned to the Mohawk two years later, for example, I saw that the onetime dirt lot across the street had transformed into a 120-unit luxury apartment complex called The Beverly.
At the same time, musicians and other creatives feel they have become victims of the successes they played a part in. Musicians and venue owners claim they aren't seeing the benefits of Austin's boom. In 2011, the owner of Emo's and co-owner of Antone's – two downtown Austin standbys – felt the pressures of these changes, evoking the gentrification of New York's East Village to claim his venues were priced out of the downtown core, telling Billboard: "We were going the way of CBGB." Perhaps more vitally, Austin's downtown has grown, but it has also become richer, and whiter. A team of sociologists from the University of Texas at Austin have tracked the multiple effects of these economic changes for those on the bottom of the socio-economic ladder in Invisible in Austin: Life and Labor in an American City.
Austin is the model of a Music City. As the mayors of cities like Phoenix, Portland, and Kansas City leave SXSW after their "secret" meeting on Stem-fueled (Science, Technology, Engineering and Math ) economic development, they should learn from Austin's events-based cultural policy as well. Festivals can be the foundation of a low risk urban cultural policy with long-term rewards, including promoting arts education, developing local media, stimulating tourism development and crystallizing a city identity. But these urban cultural policies need to be held to a high standard. They must attract capital to a city while also maintaining an economic and symbolic responsibility to its local communities.
As the 29th SXSW kicks off this week, the Music City will be on full display, hitting both high notes and low. Festivals will increasingly be a part of our city culture. Just as the first SXSW was designed to be a showpiece for Austin talent, these large-scale events can and should maintain that commitment to their localities.
To read Wynn in full at the Guardian, click here.
To read more about Music/City, click here.