Tough Enough by Deborah Nelson Receives the 2019 Laing Award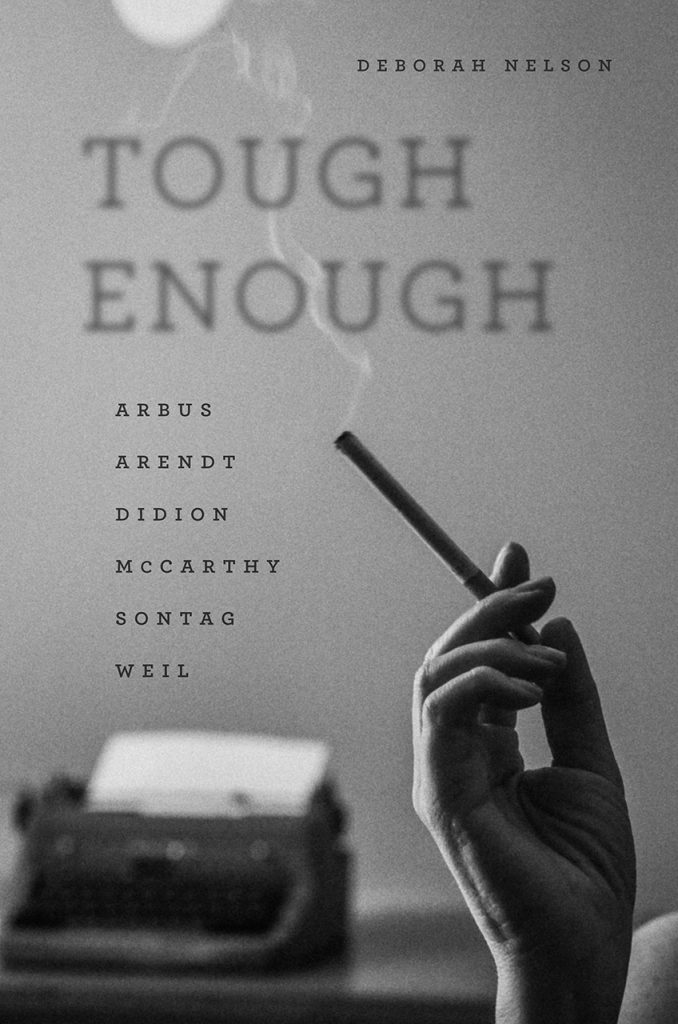 We are pleased to announce that Tough Enough: Arbus, Arendt, Didion, McCarthy, Sontag, and Weil  by Deborah Nelson is the recipient of the 2019 Gordon J. Laing Award. The award was presented by University of Chicago President Robert J. Zimmer during a gala reception on April 25 at the University of Chicago Quadrangle Club.
The Gordon J. Laing Award is conferred annually by vote of the Board of University Publications on the faculty author, editor, or translator whose book has brought the greatest distinction to the list of the University of Chicago Press. Books published in 2016 and 2017 were eligible for this year's award. The prize is named in honor of the scholar who, serving as general editor from 1909 until 1940, firmly established the character and reputation of the University of Chicago Press as the premier academic publisher in the United States.
Published in April 2017, Tough Enough focuses on six brilliant women who are often seen as particularly tough-minded: Simone Weil, Hannah Arendt, Mary McCarthy, Susan Sontag, Diane Arbus, and Joan Didion. Aligned with no single tradition, they escape straightforward categories. Yet their work evinces an affinity of style and philosophical viewpoint that derives from a shared attitude toward suffering. Tough Enough traces the careers of these women and their challenges to the pre-eminence of empathy as the ethical posture from which to examine pain. Their writing and art reveal an adamant belief that the hurts of the world must be treated concretely, directly, and realistically, without recourse to either melodrama or callousness.
Deborah Nelson is the Helen B. and Frank L. Sulzberger Professor of English and the College at the University of Chicago.
Alan Thomas, Editorial Director for Humanities at the Press commented, "The enthusiastic reception of Nelson's book—winning both the Laing Award and the Modern Language Association's top book prize—tells us something heartening about literary criticism today. Tough Enough shows how a commitment to critical reading can bring us closer to the models of unsentimental engagement that these brilliant women still offer us. I am very proud to have this book on Chicago's list."
Nelson joins a distinguished list of previous recipients that includes Adrian Johns, Alison Winter, Robert Richards, Martha Feldman, Bernard E. Harcourt, Philip Gossett, and W. J. T. Mitchell.