A Political Playlist Just in Time for the Presidential Primaries
We know that many of you will be turning your attention to the Iowa Caucus on February 3rd as the 2020 Presidental Primaries get underway. And if you're like us, you're going to need a distraction from the stress and uncertainty of it all–and we have just the ticket! Peter La Chapelle, author of I'd Fight the World: A Political History of Old-Time, Hillbilly, and Country Music, has put together the ultimate playlist, which captures the deep bonds between country music and American politics since the very beginning.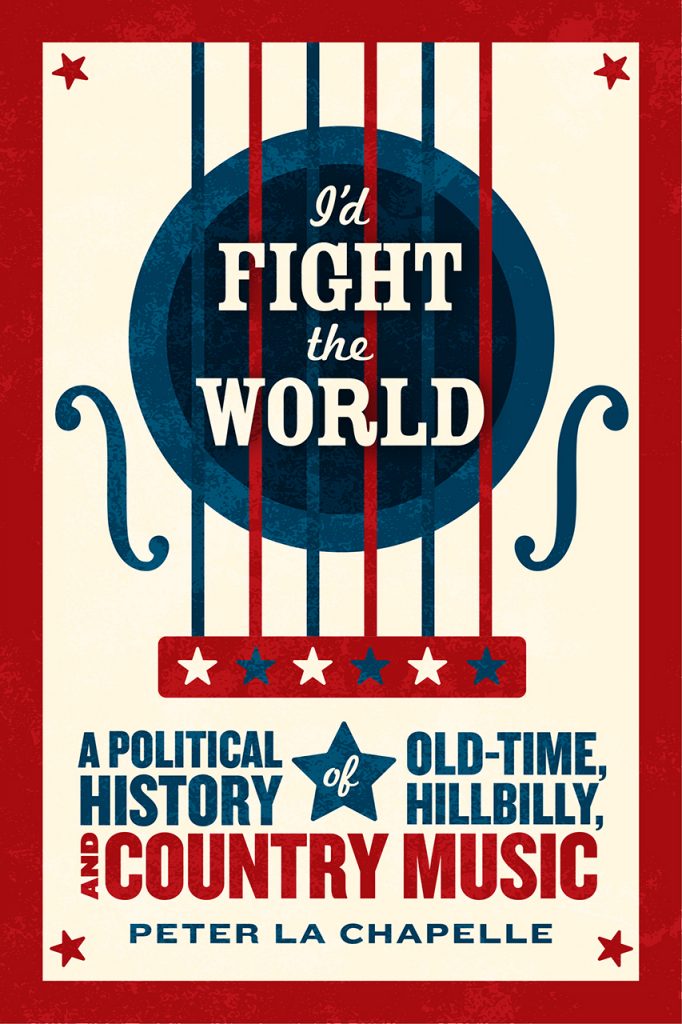 Long before the United States had presidents from the world of movies and reality TV, we had scores of politicians with connections to country music from the nineteenth-century rise of fiddler-politicians to more recent figures like Pappy O'Daniel, Roy Acuff, and Rob Quist. These performers and politicians both rode and resisted cultural waves: some advocated for the poor and dispossessed, and others voiced religious and racial anger, but they all walked the line between exploiting their celebrity and righteously taking on the world.
While putting together this playlist, Peter has tried to use songs by the original artists themselves, but in cases where those weren't available, he first tried to find a historically contemporary version, and, then, if still not available, he selected a contemporary artist. Take a listen below.
I'd Fight the World is available now from our website or your favorite local bookseller.