The University of Chicago Press Welcomes the American Library Association as a New Distribution Client
The University of Chicago Press and the Chicago Distribution Center are excited to announce a new distribution partnership with the American Library Association (ALA) throughout North America starting July 1, 2021. This includes books published by ALA Editions/ALA Neal-Schuman, ACRL Publications, and other ALA units; posters, bookmarks, READ-branded and other items that promote literacy and libraries, published by ALA Graphics; and ALA's physical award seals such as the Newbery, Caldecott, Printz, and Carnegie Medals seals.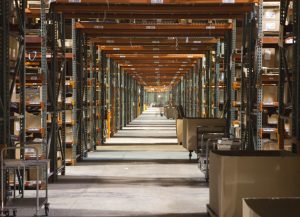 The ALA is the foremost national organization providing resources to inspire library and information professionals to transform their communities through essential programs and services. For more than 140 years, the ALA has been the trusted voice for academic, public, school, government, and special libraries, advocating for the profession and the library's role in enhancing learning and ensuring access to information for all. For more information, visit ala.org.
"The opportunity to partner with a company whose values so closely align with where ALA is right now and where ALA is headed in the next few years is exciting," said Mary Mackay, ALA Associate Director of Publishing. "We have been delighted by CDC's responsiveness, their willingness to learn about our business, and their commitment to pivoting with us as we all move into the future of publishing. And they clearly understand our work and our operation, given their deep experience with non-profit publishers."
"We're honored that ALA has chosen to join the Chicago Distribution Center's family of publishers, university presses, museums, and associations. We are looking forward to partnering with ALA and its members to help them continue to advance ALA's mission today and forward into the future." commented Joseph D'Onofrio, director of the CDC.
"There are so many ways our organizations are already harmonious, given the exchange among universities, their presses, and libraries. Together, our shared espirit de corps stands to grow even more as we develop our partnership," noted Saleem Dhamee, director of client services and business operations at the CDC.
The ALA joins the distinctive and expansive list of publishers from around the world that are distributed by the University of Chicago Press and the Chicago Distribution Center. View the full list of our clients on our website.
As of July 1, 2021 all backlist and forthcoming titles will ship from the Chicago Distribution Center. Booksellers should contact:
The University of Chicago Press
Chicago Distribution Center
11030 South Langley
Chicago, IL 60628 USA
Telephone: 1-800-621-2736 (US & Canada); (773) 702-7000 (Rest of world)
Fax: 1-800-621-8476 (US & Canada); (773) 702-7212 (Rest of world)
Email: custserv@press.uchicago.edu