A Reading List for Celebrating Hispanic/Latinx Heritage Month
Happy Hispanic/Latinx Heritage Month! To celebrate we have put together a reading list of books from Chicago and our distributed presses that are written by Hispanic and/or Latinx authors. All of the books below are available from our website or from your favorite bookseller.
Big Familia: A Novel by Tomas Moniz
"For readers in search of a tautly streamlined, deeply resonating, contemporary family story, Big Familia by Tomas Moniz won't disappoint. . . . Without ignoring societal ills—racially charged police violence, incarceration bias, aggressive gentrification, generation gaps—Moniz creates a broadly diverse cast on the verge of transformation. Testing options, pushing past comfort zones, and welcoming new bonds result in a big familia well worth getting to know."—Shelf Awareness
Borderland Apocrypha by Anthony Cody
"Part elegy, part warning, Borderland Apocrypha trains our attention upon those who have been continuously cast out through violence and legislation, those who are still running, those who are not at rest."—RHINO
Emergency: Reading the Popol Vuh in a Time of Crisis by Edgar Garcia
"In this brilliant exegesis, Garcia reveals the Popol Vuh as a living document, a dialogical story of creation crafted in conditions of colonial emergency, which still bears urgent relevance today. Consisting of a series of short and lyrical essays on a wide range of topics, Emergency is a thought-provoking commentary essential for anyone who engages with this foundational text."—Claudia Brittenham, author of The Murals of Cacaxtla: The Power of Painting in Ancient Central Mexico
Everything I Kept: Todo Lo Que Guardé by Ruth Behar
"Presented in both English and Spanish, Behar's lyric prose poems possess a deeply layered sensibility, with the deeper strata revealing multiple selves, influences, and, above all, ways to come to grips with loss, mortality, the space in human interaction where intentions are never fully knowable. . . .One might think that Behar simply explores the damaging impact of exile, but her focus is more complex, and her poetic montages show how self-reflection generates awakenings and turning points."—World Literature in Review
Headless John the Baptist Hitchhiking: Poems by C. T. Salazar
"An immense tenderness underlies Salazar's standout first collection. The poems probe the ever-presence of history, family, place, religion, and grief insisting on multidimensionality and the complicated ways the aforementioned entwine with us, for better and worse. . . . The collection left me thinking that perhaps everything lost—beliefs, people, strands of hair to a crow's nest—might be returned or found, though in altered form, and in this way survive. . . . A gorgeous, open-hearted debut."—Library Journal, starred review
Lost Cities Go to Paradise: Ciudades Perdidas Van al Paraíso by Alicia Borinsky and Translated by Regina Galasso
"Succinct like a boxer's jab, the poems in Lost Cities Go to Paradise strike their target with surprising precision, often capturing a moment or a fleeting thought before moving on to the next piece. Borinsky weaves the political, the personal, the social, and the trivial into her verse with equal vigor, unveiling a rich tapestry of life in the contemporary world when considered as a whole."—World Literature Today
Macbeth by William Shakespeare and Translated by Migdalia Cruz
In Migdalia Cruz's Macbeth, the Witches run the world. The Macbeths live out a dark cautionary tale of love, greed, and power, falling from glory into calamity as the Witches spin their fate. Translating Shakespeare's language for a modern audience, Nuyorican playwright Migdalia Cruz rewrites Macbeth with all the passion of the Bronx.
Making Mexican Chicago: From Postwar Settlement to the Age of Gentrification by Mike Amezcua
"Before Pilsen welcomed gallery spaces and Little Village became La Villita, the city's Mexican population fought to make their voices heard and for places to live. Amezcua chronicles this decades-long struggle in his compelling Making Mexican Chicago. . . Throughout this history, Amezcua highlights myriad personalities and their transformations."—Chicago Reader
Nueva Vivienda: New Housing Paradigms in Mexico Edited by Jesús Vassallo and Sebastián López Cardozo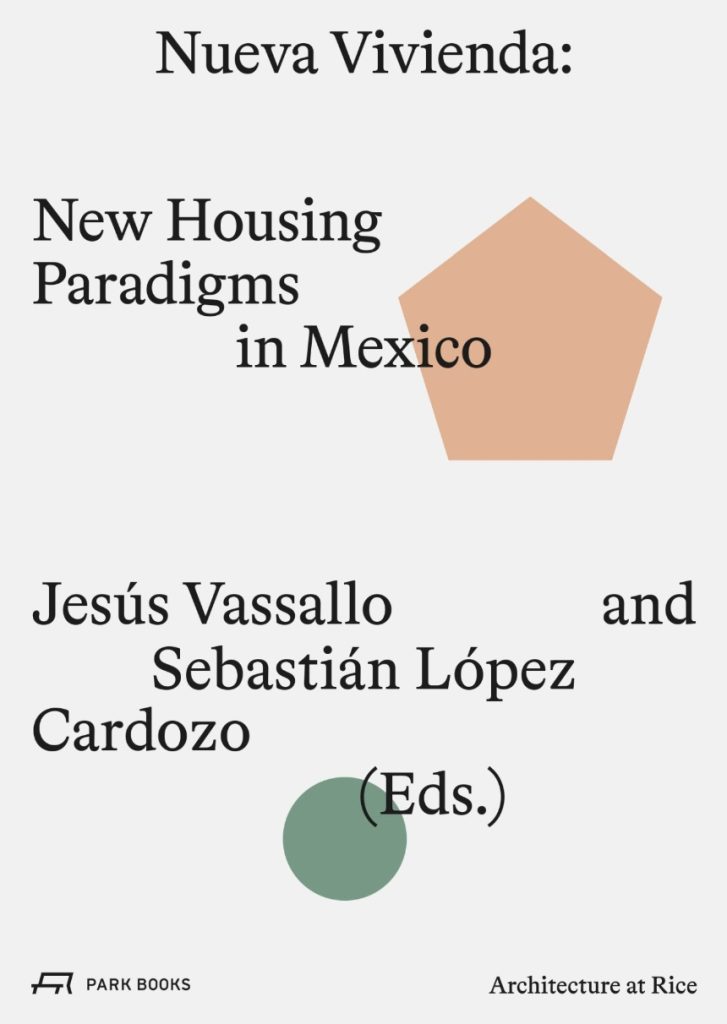 Nueva Vivienda features twenty-two exceptional housing projects in Mexico from the last ten years through images, floor plans, and sections, with accompanying scholarly essays offering historical and theoretical background. Featuring a series of conversations among architects, developers, and researchers, the book illuminates the local context for these projects, highlighting their designers' new ideas and their contribution to reimagining housing typologies. Moreover, it traces the impact of these ideas beyond Mexico.
Religious Liberty and the American Founding: Natural Rights and the Original Meanings of the First Amendment Religion Clauses by Vincent Phillip Muñoz
"Vincent Phillip Muñoz's superb new book is an indispensable guide to the issue that will soon replace abortion as the most important point of contention in our constitutional law. . . . The relationship between church and state will become the defining concern of a new era in the courts. . . . The framers wrote the religion clauses of our Constitution to set the parameters, as best they could, for a healthy and noble balance between freedom and order. Recovering the original meanings of those clauses is essential if we are to restore that balance, and Vincent Phillip Muñoz's book gives invaluable aid in that necessary task."—Claremont Review of Books
The Spacious Word: Cartography, Literature, and Empire in Early Modern Spain by Ricardo Padrón
"Padrón is an incisive critic. . . . The Spacious Word focuses a dynamic picture of the ideologies at play in the long and complicated 'invention' of America."—TLS
Street Scriptures: Between God and Hip-Hop by Alejandro Nava
"Nava introduces an intervention into the excesses and shortcomings of two of the major theological movements of the 20th century: Latin American liberation theology and Hans Urs von Balthasar's theology of beauty, the via pulchritudinis. He notes how liberation theology underdetermined beauty as a suspicious distraction from social justice, while the theology of beauty, in liturgy and beyond, overdetermined beauty through a fixed cultural lens. . . . This erudition and range make the book's most compelling case for itself."—America Magazine
Be sure to also check out this video essay about "This is America" and this playlist for the book.
This Fierce Blood: A Novel by Malia Márquez
"Malia Márquez's intense multigenerational novel incorporates magical realism into its story of three women struggling with family and social expectations. . . . Attentive to the pressures facing women across historical eras, the lush novel This Fierce Blood shows the power of strong women staying true to themselves."—Foreword Reviews
The White Islands / Las Islas Blancas by Marjorie Agosín and Translated by Jacqueline Nanfito
"This collection allows the reader to take on that feeling of being a stranger, opening the reader's mind to that of the poet herself. This transferable numinousness makes for powerful, open work. Ultimately, these poems are prayers, archipelagic, of remembrance—and prayers for a new home, shining white, found at sea."—Jewish Book Council