Roger Ebert returns to the cinema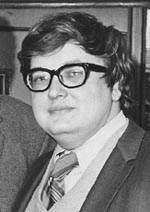 Roger Ebert is arguably one of the twentieth century's most influential film critics, and since his departure from the spotlight several years ago, his presence at the helm of his award winning show At the Movies with Ebert & Roeper, or as the Chicago Sun-Times resident film critic, has been missed by film buffs the world over. Now, Ebert will finally make his return, even though, as the New York Time's A. O. Scott reports, he will be leaving TV behind:
One of the guys… who made the crazy idea that movie critics could thrive on TV seem like a no-brainer, recently announced his departure from the airwaves. On April 1 Roger Ebert published a letter to readers of the Chicago Sun-Times that was essentially a farewell to the long-running, widely syndicated weekly program that has made him not simply the best-known movie reviewer in America, but the virtual embodiment of this curious profession.
But the real news in Mr. Ebert's letter was his return to regular written criticism. A recurrence of cancer of the salivary gland in the summer of 2006 might have left him unable to speak—a problem recent surgery failed to solve—but he has hardly lost his voice.…
And you can find some of the best of Ebert's writing in the recent, Awake in the Dark: The Best of Roger Ebert, featuring reviews, interviews, and essays on everything from The Godfather to GoodFellas, from Cries and Whispers to Crash.