"E-book innovators"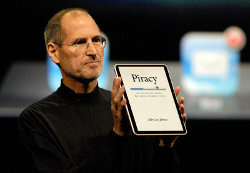 While e-books have some in the publishing world worried that the book business might be headed down the same track as America's ill fated music industry, others have nevertheless embraced the idea. Time Out Chicago interviewed Carol Kasper, director of marketing for the Press, for a story about several of Chicago's "visionary authors and publishers" making efforts to deliver their work digitally. The article highlights our recent initiative to "groom a future generation of e-savvy readers" by offering one free e-book every month through our website.
So go ahead and groom yourself for future e-savvyness and download this month's free e-book: Cartographies of Danger: Mapping Hazards in America by Mark Monmonier.
Read the Time Out article on the TOC website.