Free ebook for October: Thirty Years of Phoenix Poets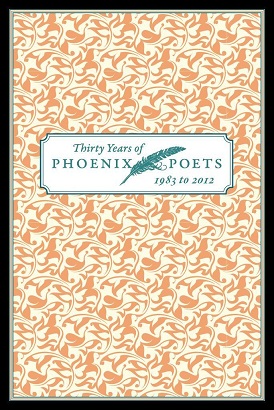 In 1983, the University of Chicago Press published David Ferry's Strangers, the first book of poems in its Phoenix Poets series, to critical acclaim. The New York Times Book Review lauded Ferry for his "short, sparse lyrics [that] are as perfectly and simply composed as Japanese haiku," calling them, "a rare accomplishment in poetry written in English." Thirty years later, the Press is still publishing a robust list in American poetry, from young poets pushing forward their first books to those still engaged masters, like Ferry, at the peak of storied careers.
Our free ebook for October, Thirty Years of Phoenix Poets, 1983–2012: An E-Sampler, presents some of the best poets and poems from those three decades, beginning with that first book by David Ferry and ending with his latest, the National Book Award–winning Bewilderment. The selections in between reveal the changing landscape of American poetry, though all are distinguished by keen awareness of the history and possibilities of poetry, as part of the mission of the Phoenix Poets series.
Those poets included: Elizabeth Arnold, Peter Balakian, Turner Cassity, Dan Chiasson, Michael Chitwood, W. S. Di Piero, David Ferry, Kenneth Field, Christine Garren, Reginald Gibbons, Susan Hahn, Mark Halliday, Ha Jin, Paul Lake, James Longenbach, Randall Mann, Gail Mazur, Greg Miller, Robert Polito, Jim Powell, Victoria Redel, Lloyd Schwartz, Alan Shapiro, Tom Sleigh, Bruce Smith, Jason Sommer, Susan Stewart, Joshua Weiner, Eleanor Wilner, Anne Winters, Stephen Yenser
Download your copy here.