Jane Austen's Cults and Cultures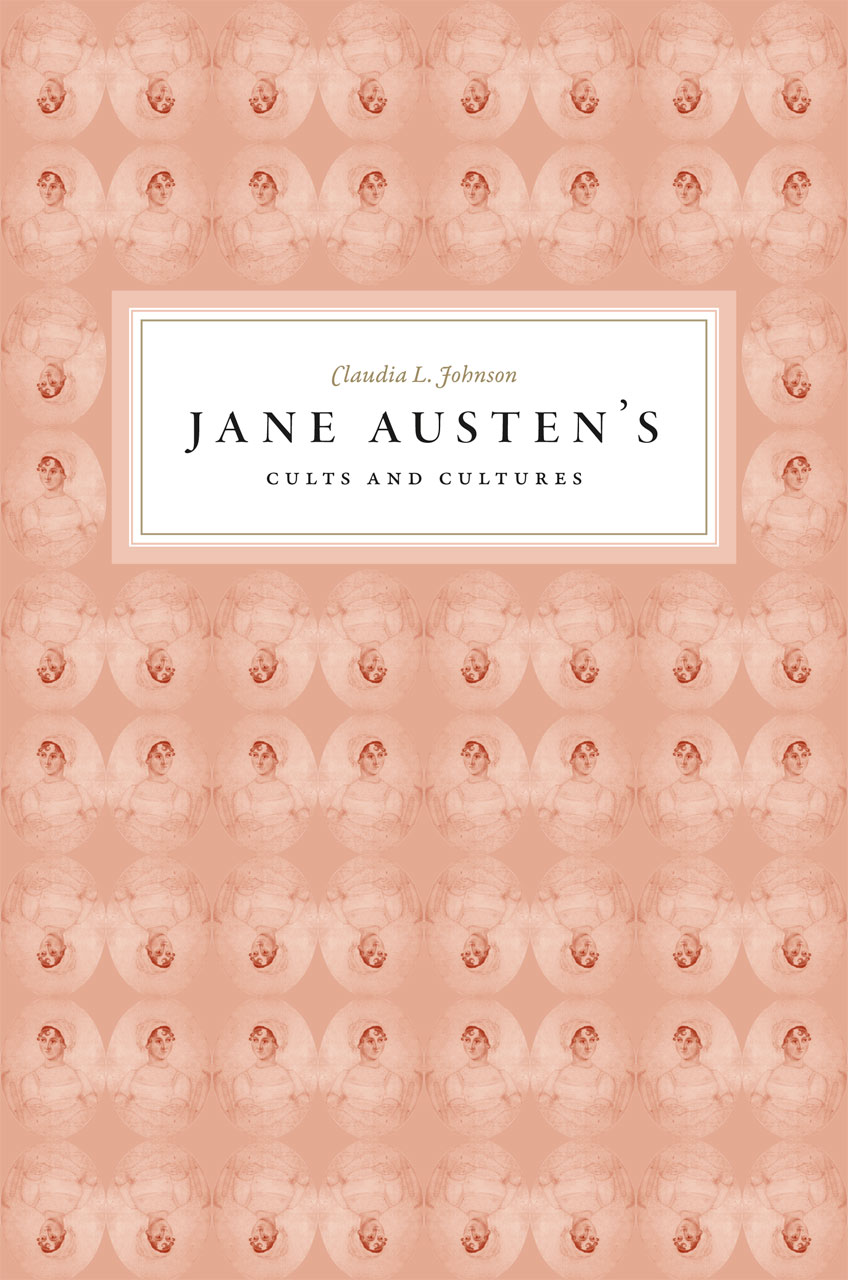 Congrats due to author Claudia L. Johnson, whose Jane Austen's Cults and Cultures garnered the Christian Gauss Award from the Phi Beta Kappa Society. Johnson, the Murray Professor of English Literature at Princeton University, a specialist in eighteenth- and early nineteenth-century literature, with a particular emphasis on the novel, is also the author of Jane Austen: Women, Politics, and the Novel and Equivocal Beings: Politics, Gender, and Sentimentality in the 1790s—Wollstonecraft, Radcliffe, Burney, Austen, both of which we were fortunate enough to publish.
Jane Austen's Cults and Cultures
A quick description from the citation:
The Christian Gauss Award is offered for books in the field of literary scholarship or criticism. The prize was established in 1950 to honor the late Christian Gauss, the distinguished Princeton University scholar, teacher and dean who also served as President of the Phi Beta Kappa Society. Other previous award winners have included books written by eminent authors such as Harold Bloom, Christopher Benfey, and Marjorie Garber.
Johnson's book considers the transformation of Jane Austen, sort of well-heeled nineteenth-century author of six novels, into "Jane Austen," the figure whose silhouette adorns greeting cards sent by your grandmother, who introduced most of the American public to Colin Firth and spawned her own Wikipedia sub-page, "Jane Austen in popular culture." Johnson attests that for Austenites, the very concept of "Jane Austen" encapsulates powerful ideas and feelings about history, class, manners, intimacy, language, and the everyday. By carefully tracing how and why new generations of readers continue to claim Austen and her characters for all sorts of purposes—never replicated and always venerated?—Jane Austen's Cults and Cultures helps uncover fresh insights and new possibilities for Plain Jane.
Congrats, Claudia!