2014 International Book Industry Excellence Awards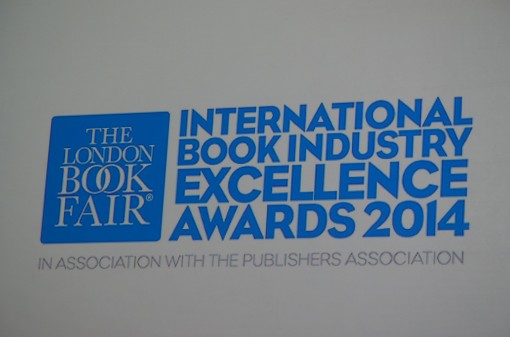 Last week, we were humbled to learn that we received the inaugural International Academic and Professional Publisher Award from the London Book Fair, among a ridiculously esteemed group of nominees across multiple categories. The award, part of a new industry-wide pool of honors, furthers the LBF's mission to "celebrate the role of the book and the written word at the heart of creative content across all formats."
More from the press release:
These unique new awards, celebrating achievement across the entire business of publishing, will provide a truly global industry vision.  They represent the UK's recognition of international publishing industry excellence, and take place within the calendar's most important global publishing event.
LBF and The Publishers Association have selected an group of UK  judges, working at the heart of each category, whose international or discipline-specific expertise qualifies them to judge their peers' work.
For a full list of winners, visit Publishing Perspectives, who mention in their write-up of the awards ceremony:
The global book industry saw the birth of something new on Tuesday night, something that will surely grow to become a fixture on the international publishing calendar, something that seemed so right one wondered why it had never existed before.
Again, we're humbled and honored—congrats to the other winners and all the nominees (excitedly: a truly global list).