Alison Bechdel, MacArthur Fellow, 2014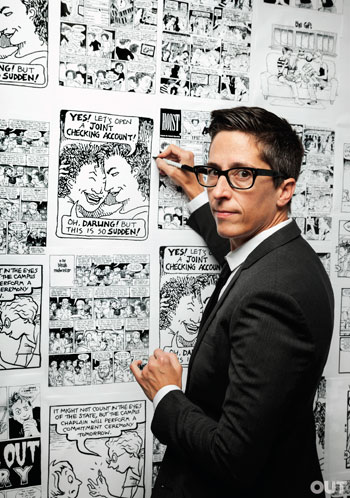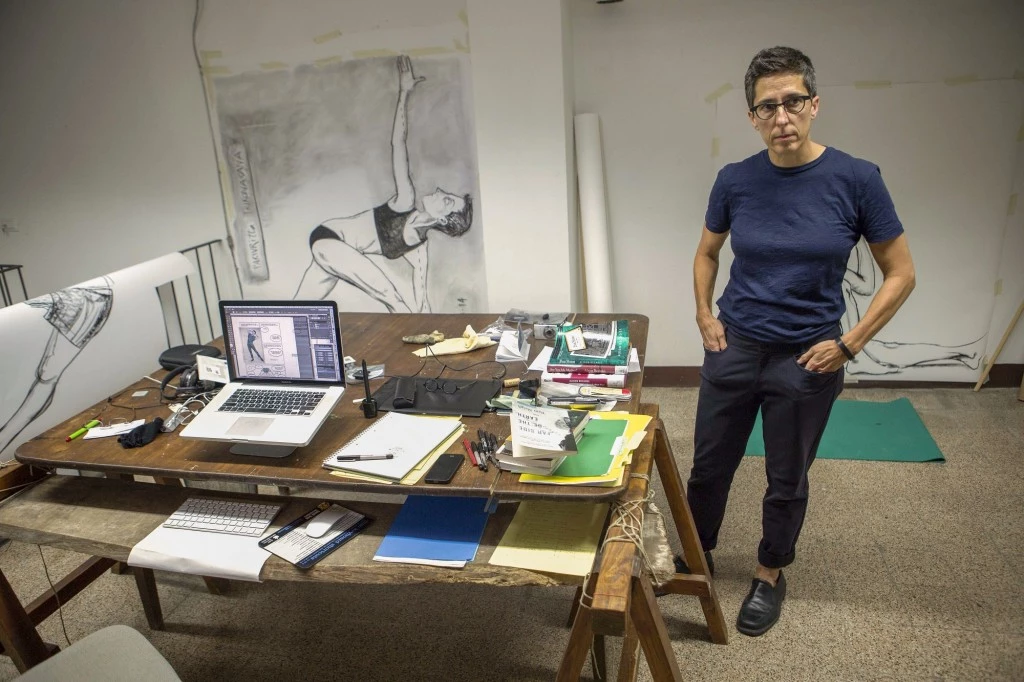 Congratulations to cartoonist and graphic memoirist Alison Bechdel, one the 2014 MacArthur Foundation Fellows, or "genius grant" honorees, whose work in comics and narrative has helped to transform and elevate our understanding of women—"Dykes to Watch Out For" in all their expressions, mothers and daughters,  and the implications of social and political changes on those who dwell everyday in a broad variety of female-identified bodies. Additionally, Bechdel is well-known in film studies circles for her duplicitously simple three-question test for gender parity, which has drawn broad attention since first delivered via her 1985 strip "The Rule."
From the Washington Post:
1) Does it have two female characters?
2) Who talk to each other?
3) About something other than a man?
If the answer to all three questions is yes, the film passes the Bechdel test.
Bechdel is also the subject of two feature-length interviews in Hillary L. Chute's Outside the Box: Interviews with Contemporary Cartoonists, and a contributor to Critical Inquiry's special issue Comics & Media, both of which were released this year. Below, see video footage of a Bechdel/Chute interview from 2011, when Chute visited Bechdel at her home in Jericho, Vermont:
To read more about Outside the Box or the Comics & Media issue of CI, click here.