Top 40 Democracy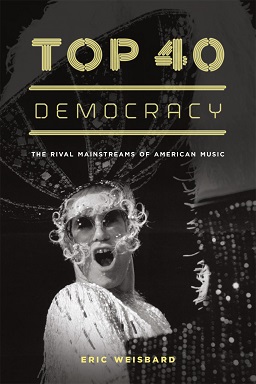 Eric Weisbard's Top 40 Democracy: The Rival Mainstreams of American Music considers the shifting terrain of the pop music landscape, in which FM radio (once an indisputably dominant medium) constructed multiple mainstreams, tailoring each to target communities built on race, gender, class, and social identity. Charting (no pun intended) how categories rivaled and pushed against each other in their rise to reach American audiences, the book posits a counterintuitive notion: when even the blandest incarnation of a particular sub-group (the Isley Brothers version of R & B, for instance) rose to the top of the charts, so too did the visibility of that group's culture and perspective, making musical formatting one of the master narratives of late-twentieth-century identity.
In a recent piece for the Sound Studies blog, Weisbard wrote about the rise of both Taylor Swift and, via mid-term elections, the Republican Party:
The genius, and curse, of the commercial-cultural system that produced Taylor Swift's Top 40 democracy win in the week of the 2014 elections, is that its disposition is inherently centrist. Our dominant music formats, rival mainstreams engaged in friendly combat rather than culture war, locked into place by the early 1970s. That it happened right then was a response to, and recuperation from, the splintering effects of the 1960s. But also, a moment of maximum wealth equality in the U.S. was perfect to persuade sponsors that differing Americans all deserved cultural representation.
And, as Weisbard concludes:
Pop music democracy too often gives us the formatted figures of diverse individuals triumphing, rather than collective empowerment. It's impressive what Swift has accomplished; we once felt that about President Obama, too. But she's rather alone at the top.
To read more about Top 40 Democracy, click here.