Ramie Targoff shortlisted for the Christian Gauss Award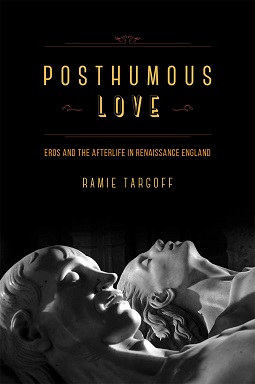 The Phi Beta Kappa Society recently announced the shortlists for their 2015 book awards, and several books published by university presses made the cut. The awards include the Phi Beta Kappa Award in Science, the Ralph Waldo Emerson Award (which honors the book "that contribute significantly to interpretations of the intellectual and cultural condition of humanity"), and the Christian Gauss Award, described below:
The Christian Gauss Award goes to books in the field of literary scholarship or criticism. The prize, created in 1960, honors the late Christian Gauss, the distinguished Princeton University scholar, teacher, and dean who also served as President of The Phi Beta Kappa Society.
Among those books shortlisted for the Gauss Award was Ramie Targoff's Posthumous Love: Eros and the Afterlife in Renaissance England, which considers the boundaries that Renaissance English poets drew between earthly and heavenly existence, as they transformed the concept of posthumous love—so dominant in the days of Dante and Petrarch—and instead introduced a new mode of poetics that derived its emotional and aesthetic power from its insistence upon love's mortal limits.
Winners—each of whom will receive a $10,000 prize—will be announced on October 1, 2015.
To read more about Posthumous Love, click here.