Jonathan Ames on Anthony Powell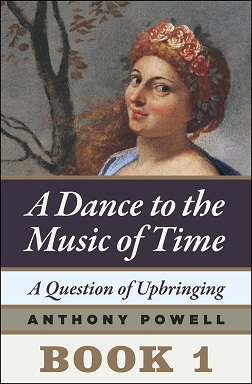 The novelist and occasional raconteur Jonathan Ames was asked by the Big Issue to name his "Top 5 Books for American Anglophiles." Perhaps unsurprisingly, he named a cadre of authors instead, Anthony Powell among them, and Ames had this to say, in particular, about Powell and his work:
About 15 years ago some snobby writer in New York told me he was reading Powell's epic 12-novel series, A Dance to the Music of Time, and wanting to be this writer's intellectual peer (a hopeless endeavour), I set out to read it as well. I spent nearly a year absorbing all 12 books, and especially enjoyed the beautiful edition that had been put out by the University of Chicago Press—the spines of the books, when all lined up, formed the painting of the same name by Nicolas Poussin, which had been, in part, Powell's inspiration for the work. A lot of Dance was rather boring but it was also quite wonderful to follow Powell's characters over 70 years, and I saw resonance in my own life—how we keep re-encountering the same people over and over, how we keep struggling with the same issues over and over. Powell certainly intended this, as he wished to demonstrate in his fiction, I believe, aspects of Nietzsche's theory of eternal recurrence.
To read up on the many works of Anthony Powell published by the University of Chicago Press, click here.