Norte in the New York Times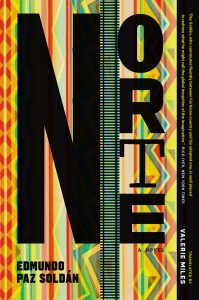 Praise from the New York Times Book Review for Edmundo Paz Soldán's Norte, the story of three unconnected persons, some drawn from real life, who travel north of the US–Mexico border:
This searing novel about three Latinos lost north of the border is not for the faint of heart. In the opening chapter, Jesús — based on a Mexican serial murderer known as the Railroad Killer — gang-rapes and stabs a prostitute. As Jesús, both victim and monster, slips into drugs, sexual abuse, psychosis, incest and necrophilia, Paz Soldán perfectly modulates the tension, evincing our sympathy even as we recoil. . . .

"One should show compassion to all creatures scrabbling along their path in life, should be willing to throw a cloak of pity over the shoulders of even a man like Jesús," the ranger leading the manhunt ponders. We don't forgive, but we understand. This is the Bolivian-born Paz Soldán's miraculous gift. With unflinching realism and steely grace, "Norte" reminds us why literature can do what journalism cannot: We inhabit the minds of people we'd prefer to forget.
To read the New York Times Book Review piece in full, click here.
To read more about Norte, click here.