Celebrate #WorldMigratoryBirdDay with "The Art of the Bird"
Each year, the second Saturday in October marks the autumn celebration of World Migratory Bird Day, a biannual, international "awareness-raising campaign highlighting the need for the conservation of migratory birds and their habitats." Stretched along Lake Michigan and sitting squarely on the Mississippi Flyway, the Chicago region is an incredibly important habitat for migratory birds—and a great place to go birdwatching.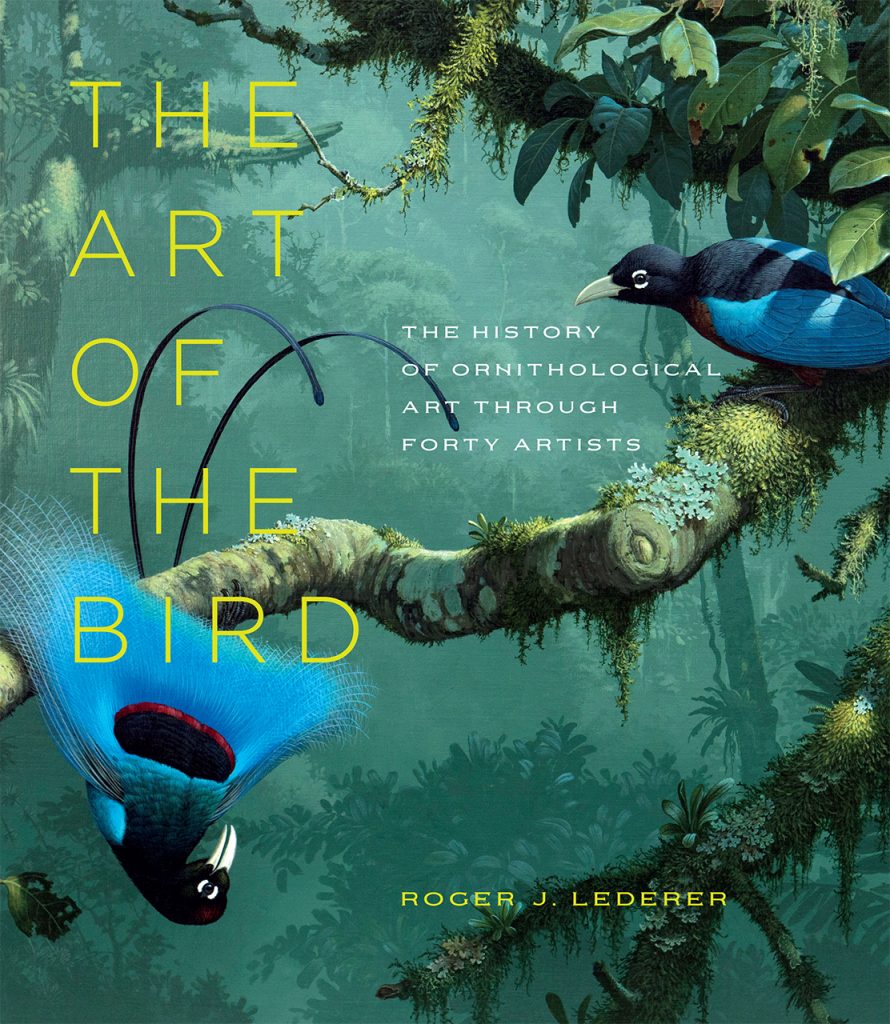 This October 12 and beyond, take a peek (or beak?) inside the recently published The Art of the Bird: The History of Ornithological Art through Forty Artists by expert ornithologist Roger J. Lederer. Lavishly illustrated with 200 color plates, this is a coffee table book that art lovers and birdwatchers alike will flock to.
Below, we include some of the birds (or their cousins) to watch out for in Chicago this autumn.
If you've hung hummingbird feeders in your garden, you may be lucky enough to catch a glimpse of a migrating ruby-throated hummingbird. These (not ruby-throated) hummingbirds, painted by American artist Arthur B. Singer (1917–90), were featured on the cover of Alexander Skutch's The Life of the Hummingbird in 1973. As Lederer writes, Singer's "reputation was made in 1961 with Oliver Austin's Birds of the World book, which contained over 700 of Singer's bird paintings, was published in eight languages, and sold hundreds of thousands of copies. This was followed, in 1966, with the field guide Birds of North America."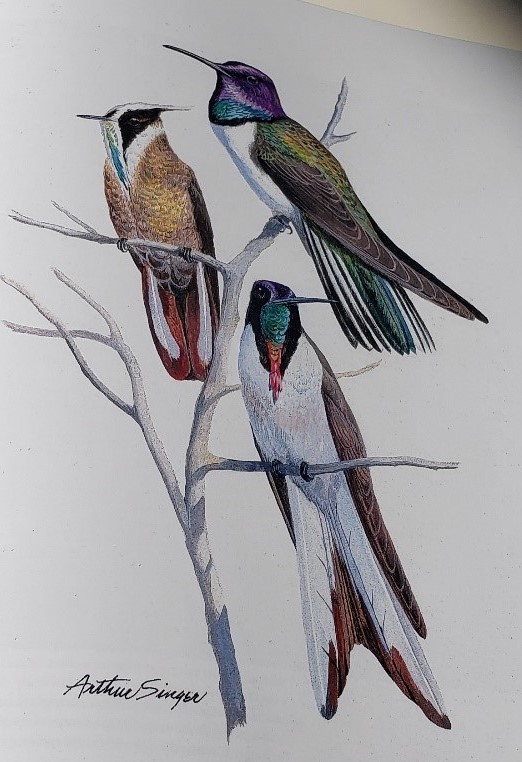 Flying south to Central America, the hooded warbler and beautiful tanagers below are as colorful as autumn leaves. These undated plates are by American artist, naturalist, and conservationist Roger Tory Peterson (1908–96), who was a founder of the World Wildlife Fund. As Lederer writes, "Peterson's art allowed him to reach a wide audience to spread the word about the importance of saving birds. His contribution to environmental knowledge was noted by American biologist Paul Ehrlich, who wrote that, 'In this century, no one has done more to promote an interest in living creatures than Roger Tory Peterson, the inventor of the modern field guide.'"

As The Art of the Bird makes clear, the artistic celebration of the avian form is both a longstanding and international phenomenon. Natural history illustrator Alexander Wilson (1766–1813) may have been born in Scotland in the eighteenth century, worked as a weaver, and wrote poetry, but in the years following a sea-crossing to Delaware at age 27, he would go on to become the "father of American ornithology." Lederer shares that "Wilson so impressed the ornithological world with his work that several birds were named after him: Wilson's warbler, Wilson's snipe, Wilson's storm petrel, Wilson's phalarope, and Wilson's plover. The Wilson Ornithological Society, founded in 1888, is a major scientific ornithological association in the United States, publishing the Wilson Journal of Ornithology." In the undated plate below, you'll find the so-called "yellow bird" (goldfinch) that you may have spied munching your coneflower seeds this fall, along with a blue jay and "Baltimore bird" (oriole).
And likely familiar to everyone in Chicagoland, the Canada geese below sail south in perfect airborne vees. These particular individuals were painted by living British scientist Hilary Burn and appear in the book Wildfowl of Europe. As Lederer writes, Burn considers herself not an artist but "an ornithologist with artistic talent." She has an extraordinary eye for precise detail. "Her paintings are careful, articulate, and scientific," Lederer writes, emphasizing "the overall impression of the bird and its posture, behavior, and habitat. She says she paints for people who love birds and not for the opinions of the art world."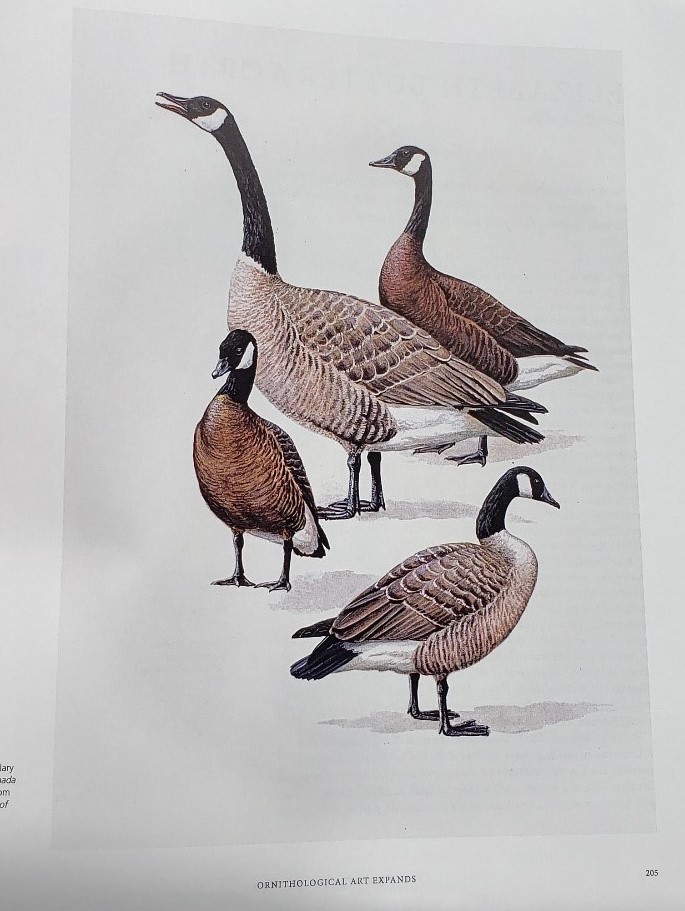 Stretching its wings across time, taxa, geography, and artistic style—from improbable species assemblages in Baroque still lifes, to the celebrated realism of American conservation icon John James Audubon, and the boundary-pushing bird art of today—The Art of the Bird is feathered with art and artists as diverse and beautiful as their subjects. As the days shorten and we have to look forward to the springtime #WorldMigratoryBirdDay next May, it is a soaring testament to symbiotic forces at the heart of both art and science: intense observation and wonder.
Roger J. Lederer is professor emeritus of biological sciences at California State University, Chico, where he taught courses on ornithology and ecology. He is the author of Beaks, Bones, and Bird Songs: How the Struggle for Survival Has Shaped Birds and Their Behavior; coauthor of Latin for Bird Lovers; and creator of Ornithology.com.
The Art of the Bird is available now! Find it on our website, online at any major booksellers, or at your local bookstore.